Community Guide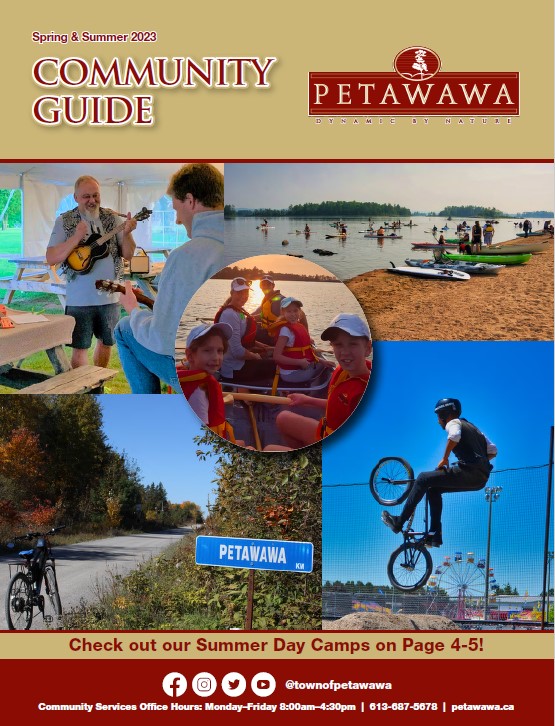 Our Community Guide is distributed twice a year typically in April and September. We send out Spring/Summer and Fall/Winter versions. Each version of the guide provides seasonal and timely information on Community Services programs, events and activities for all residents from toddlers to older adults. The guide shares great information and best practices on infrastructure usage and provides opportunities for coordinated family time. It is an excellent resource if you are seeking play amenities in our neighborhood parks, information on trails or community group contact information.
To register for any of the programs listed within, refer to our Programs & Registration page.
The guide also features a Town Times section with seasonal information and contact details for the municipal departments.
To advertise in the guide, please see the Sizes and Rates sheet below and contact our Community Services Liaison.
Email: bookings@petawawa.ca
Phone: 613-687-5678 ext. 2112
We do our best to make sure every Petawawa resident receives a copy in their mailbox, but if you do not receive one please download the virtual version below or pick up a copy at Town Hall or Community Services.