Petawawa Ramble featuring Pumpkin Folks
October 14th, 2021 to October 17th 2021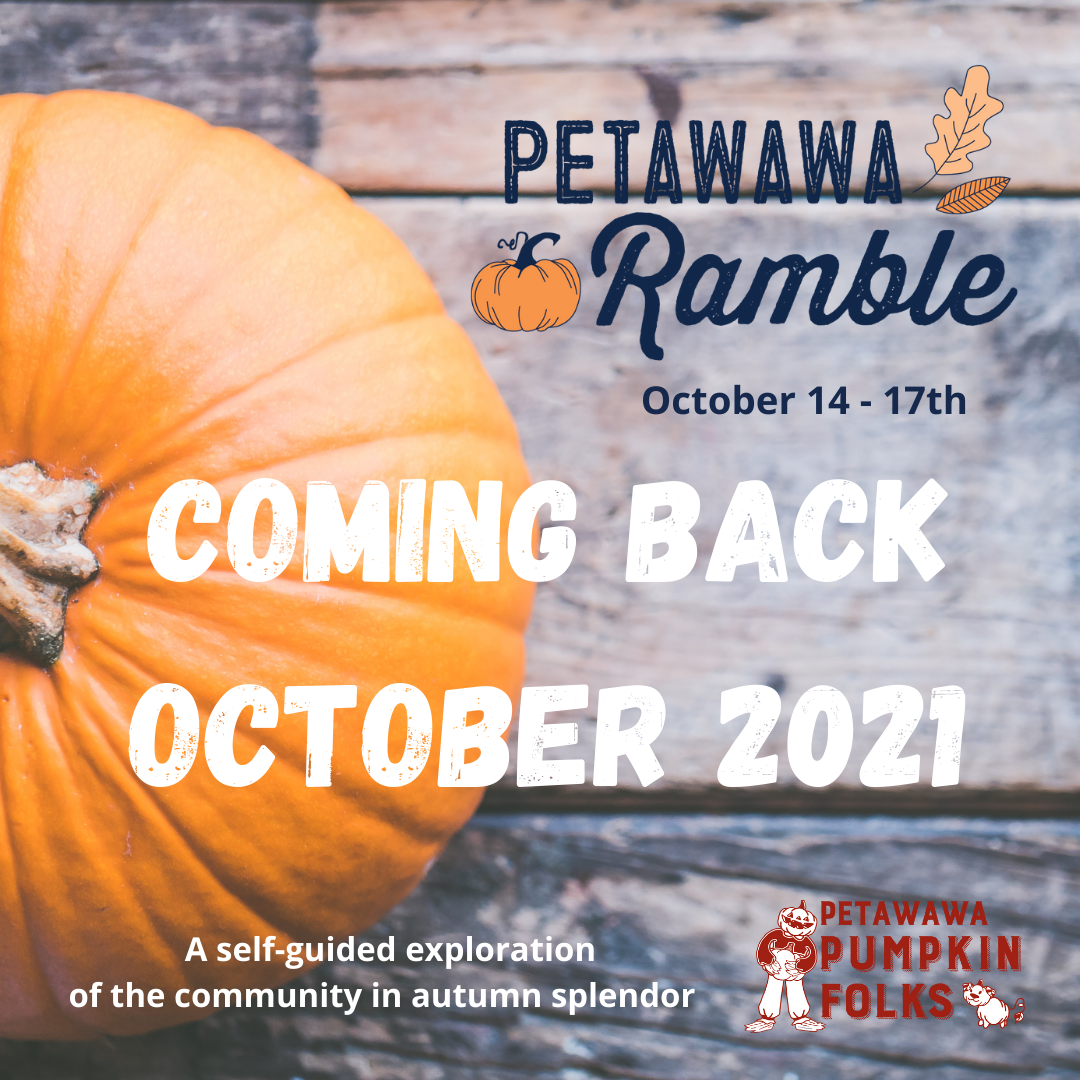 The Petawawa Ramble is an opportunity to enjoy autumn splendor and to savour, sample and experience the bounty of our community offerings. Over the course of the Petawawa Ramble festival different business events, workshops, tastings and programs are available for the public to enjoy.
The Pumpkin Folks element provide a self-guided exploration of local businesses and public spaces to see pumpkin folks on display. These pumpkin folks are a whimsical, fun way for businesses to show their community pride and decorate the Town. Come Ramble with us!

We are bringing back the Business Pumpkin Folks Display Contest. Business harvest displays will begin to be created in the Town the last week of September but the Pumpkin Folks will only be added to these displays during the week of the Petawawa Ramble which will take place October 14th - 17th in 2021. We limit these displays to this time to encourage return visitation to our community and to promote all the elements of a festival atmosphere.
We will also bring back the Residential Harvest Display Contest. These displays are a way for our residents to decorate their properties in a harvest theme and win great prizes. If you are visiting our community feel free to Ramble about to discover the community creativity. The residential harvest displays are up from from the last week of September to the Ramble weekend, the third weekend of October.