Petawawa Ramble featuring Pumpkin Folks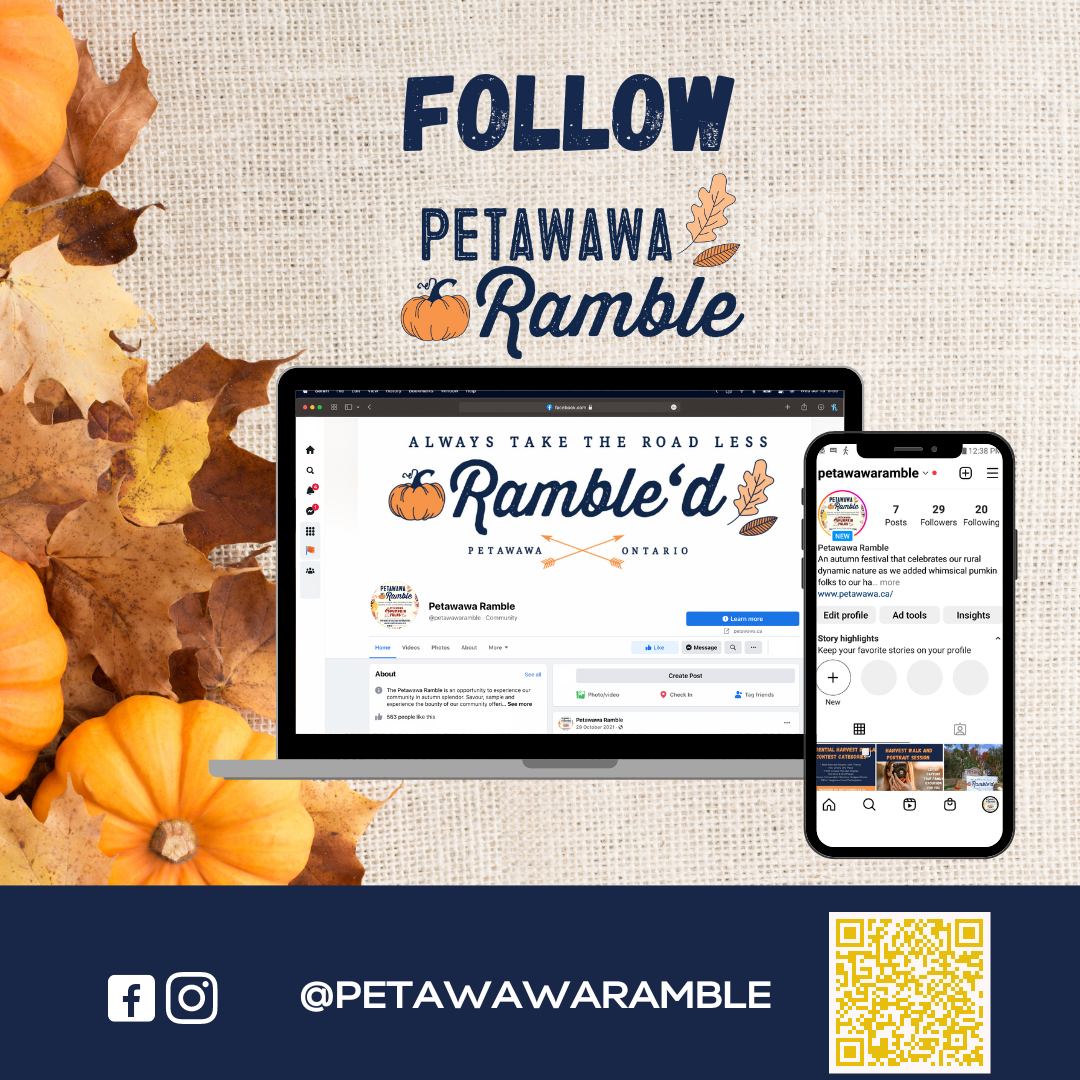 The Petawawa Ramble is an opportunity to enjoy autumn splendor and to savour, sample, and experience the bounty of our community offerings. Over the course of the Petawawa Ramble Festival different business events, workshops, tastings, and programs are available for the public to enjoy.
The Pumpkin Folks element provide a self-guided exploration of local businesses and public spaces to see pumpkin folks on display. These pumpkin folks are a whimsical, fun way for businesses to show their community pride and decorate the Town. Come Ramble with us!
When: October 12-15th, 2023
Where: Town of Petawawa
Come Ramble with us!