Residential Harvest Display Contest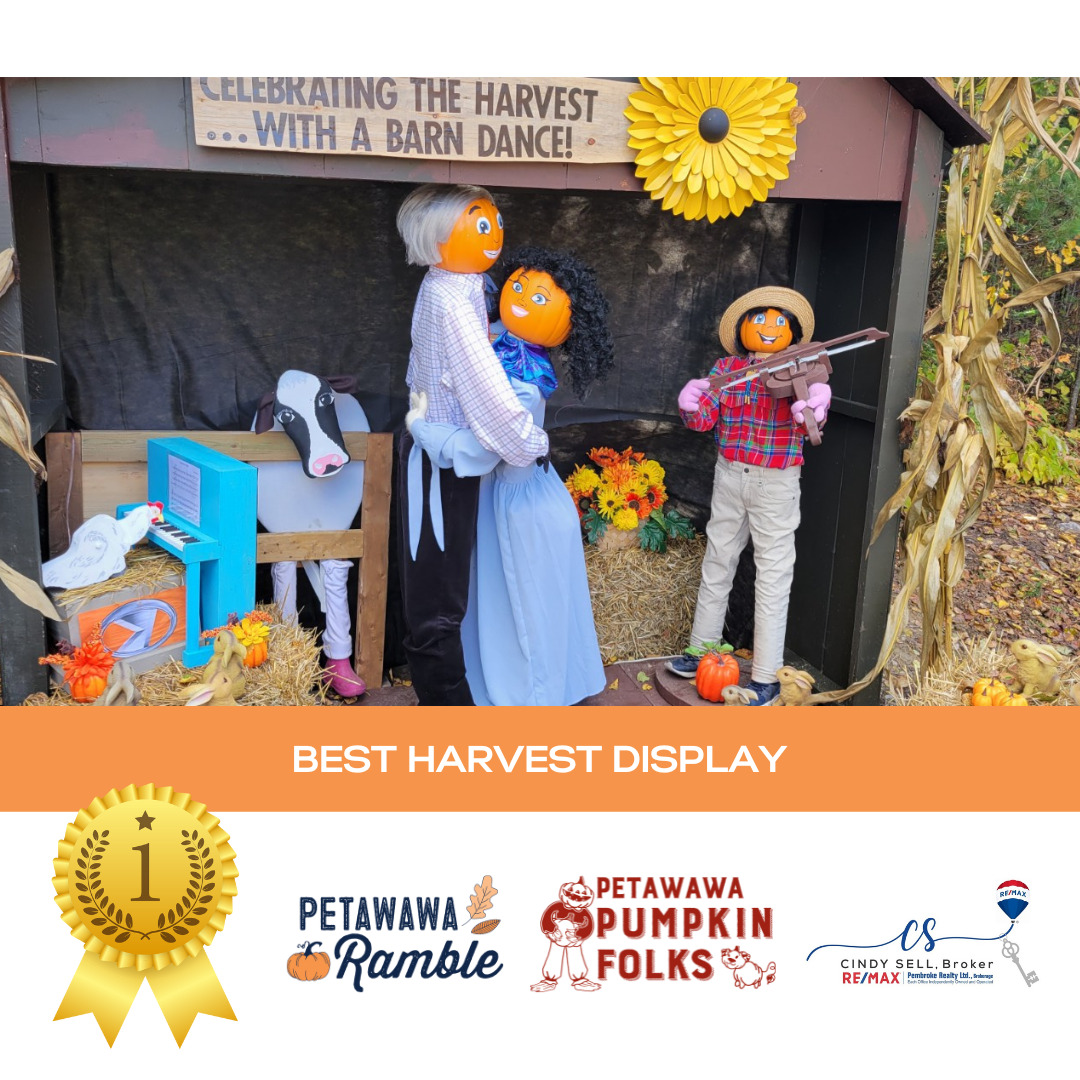 If you are a resident of Petawawa and want to participate, this page will offer you more information on the process and how to register. Great opportunity to decorate your property and our community in a fun harvest-inspired theme. Great prizes to be won!
Registration
To participate in this contest residents need to register before September 15th. Registration is through an online Google form. Residential Harvest Display Registration Form.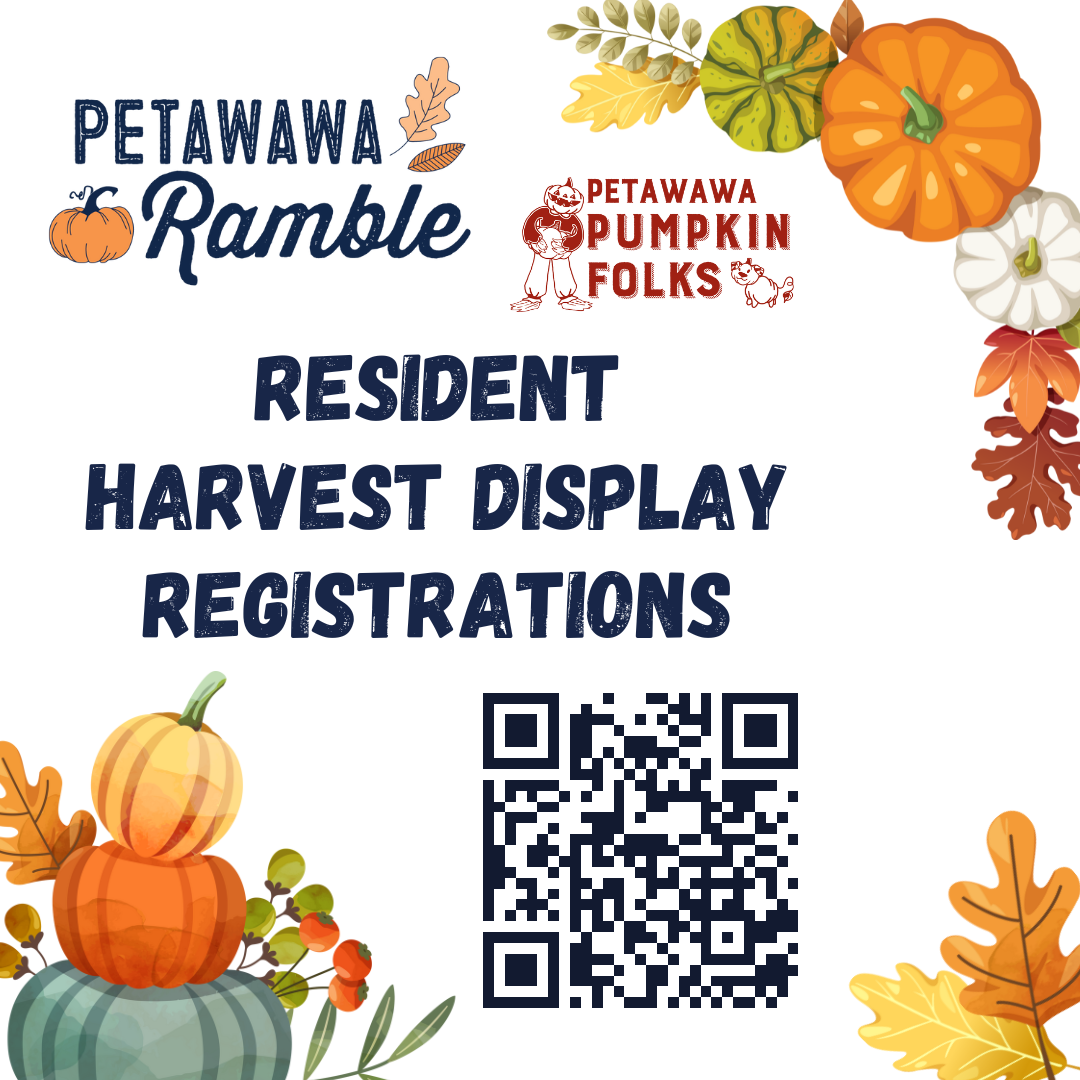 Rules and Guidelines
Interested participants should review all information contained herein.
Entry Application Period: up to September 15th - Applications to participate will be accepted.
Entry Application Deadline: up to September 15th - Residential applications are due.
Photo submission Deadline: no later than October 4th - Submit two (2) photos of your display
Display Period: by October 4th (Displays must be up at each participating residence for this period).
Judging Period: October 5th - 7th Eligible entries will be scored.
Winners Announced:

Thursday, October 12th

- Announcement start of the Petawawa Ramble weekend.
General
Participation is open to all residents within the geographic boundaries of the Town of Petawawa.
Entry is free; there is no cost or fees to apply.
Employees of the Town of Petawawa are not eligible to win prizes if they participate.
Entry Applications (to be eligible to win a prize) must be received no later than 4:00 pm on September 15th.
Display Guidelines
Applicants must have their harvest displays out by October 4th.
Contest is for exterior harvest-type displays only and must feature at minimum one pumpkin folk.
Display must be in good taste, whimsical along a family-friendly theme, and not scary, gruesome, or violent. Please refrain from putting overly political, religious, or controversial messages or props within your display.
The Contest Judges reserve the right to disqualify any entries they feel to be not family-friendly or distasteful.
Display will be judged on curb appeal. The top five finalists in each category will be viewed from the street only. Therefore no backyard or side yard displays will be eligible (side yard permitted only if the lot is on a corner).
Harvest display must be set up away from curbs and sidewalks such that the display does not impede sightlines or encroach on road allowances or private property.
Participants assume responsibility for their harvest displays and understand that they should not place out items of importance that may be the target of vandals or theft.
Note: To be eligible for consideration, within the contest, the displays must be street side and at street level. This would limit apartment participation; however, as a renter, should your landlord permit you to have a piece of property street side on which to assemble a display, then you would be eligible to participate. Proof of approval from the landlord would be required.
Contest Judging
Applicants must submit two (2) photos of their display by October 4th for review of eligibility and top five selection by the judging panel. Failure to provide the photos will disqualify the applicant.
Judges will review the submitted photos and select five entries for each category that will be part of the street visit and from which the final winners will be selected.
The street visit by the Judges will occur between October 5th - October 7th.
Judging Categories
Best Harvest Display with a theme (1st, 2nd and 3rd)
Most Unique Harvest Display (1st, 2nd and 3rd)
Honorable Mention Judges Choice (1 award)
NEW Best Neighbourhood (1 award) (only awarded if eligible must have five qualified harvest displays on same residential street
Prizes for each category
1st Place: $150 cash
2nd Place: $100 cash
3rd Place and Honorable Mention: $50 cash
Best Neighbourhood - Five large pizza certificates to host a block party amongst neighbours
Housekeeping Notes
Winners agree that photos of their harvest displays will be used, royalty and compensation free, by the Town of Petawawa and any affiliated parties for the promotion of this program.
Winners will be notified by email and their names published as part of the contest wrap-up media.
Winners agree to incorporate a winner sign in their display until the end of the event.
For questions, please contact the listed sponsor of this contest. Applications are available by submitting an email to cmitchell@petawawa.ca or by completing an online registration form.