Petawawa Accessibility Advisory Committee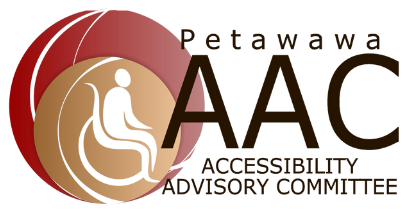 The Petawawa Accessibility Advisory Committee (PAAC) is established through a formal motion of Council and is mandated to fulfill the minimum responsibilities as set out in the Accessibility for Ontarians with Disabilities Act, 2005 and any other additional responsibilities as may be assigned by Council.
Committee Membership is composed of local residents who are individuals with disabilities or who represent a person or persons with disabilities. Each member is appointed by Council and the committee receives municipal supprt as designated by the Chief Administrative Officer.

This committee provides advice and recommendations to Council about facilities and other infrastructure, programs, services, activities and policies, for the purpose of improving the Town's livability, inclusiveness and accessibility for individuals with disabilities.

PACC intends to be a leader in developing accessible environments for all by embracing the principles of universal design and encourages inclusion and integration of diverse communities while promoting a common goal to make Petawawa a more accessible place to live, work and play.

If you are interested in applying to be a member of PAAC please contact Executive Assistant, Kate Bennett at
kbennett@petawawa.ca
or call 613-687-5536 ext. 2017