3197 Petawawa Blvd (Commercial Land For Sale)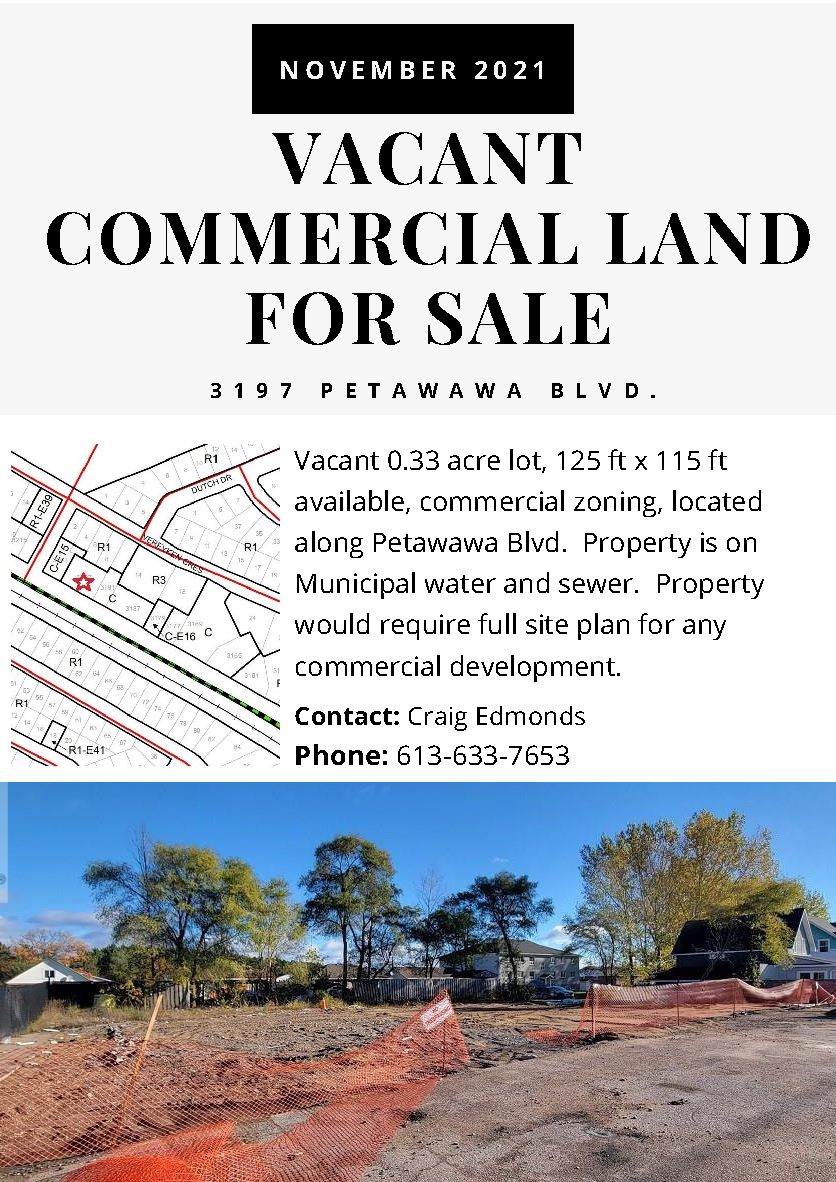 Located at 3197 Petawawa Blvd., this .33 acre property is a prime piece of available commercial land. Lot size is 125 ft x 115 ft. on municipal water and wastewater services. The property is located between a car wash and a fleurist shop just before Dundonald Drive intersection. Across the Blvd. is the Algonquin trail network and residential neighbourhoods.
To view listing contact: Craig Edmonds at 613-633-7653
To see listing post: click here.