Marriage Licences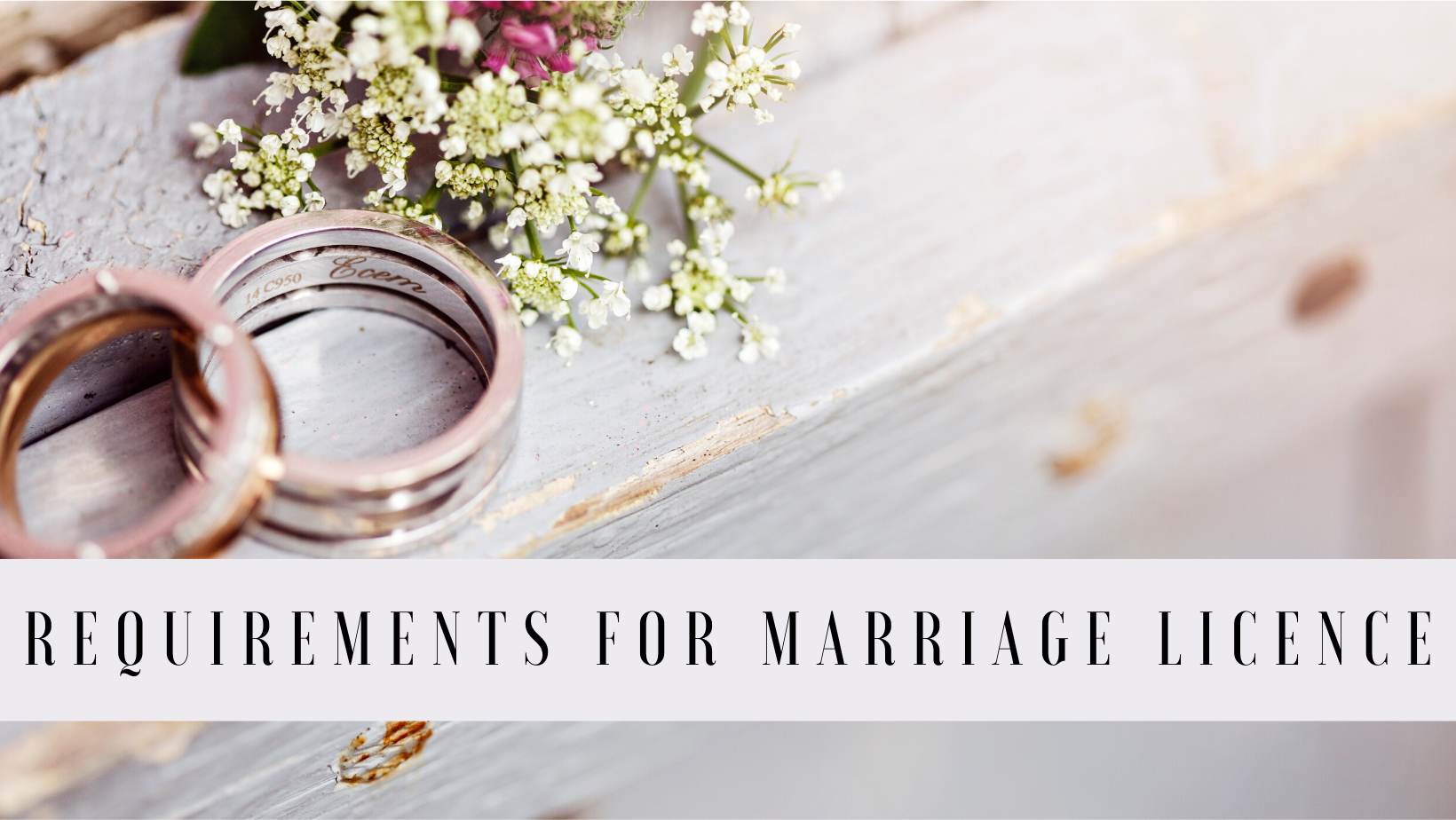 Licence fee: $100.00, payable by cash, cheque, or Interac. Marriage licence fees are non-refundable.
The Marriage Licence Application must be fully completed, including all given names. It must be signed by both parties.
The Marriage Licence can only be issued personally to the applicant and/or joint applicant along with two (2) pieces of identification for each person.
IDENTIFICATION REQUIREMENTS:
When either the applicant or the joint applicant makes application, the following identification must be presented for both parties in order for a marriage licence to be issued:
a valid birth certificate (including any change of name certificates); or
a valid passport; or
a record of immigrant landing; or
a Canadian citizenship card.
In addition to the above documents, a second piece of identification in the form of government issued photo identification must also be presented for both parties of the intended marriage. This may either be:
a valid driver's licence; or
a valid passport; or
a BYID age of majority card; or
a Military ID.
All identification must be original, photocopies are not acceptable.
Applicants under the age of 18 require parental consent. Please see Issuer for further details.
If either party has been divorced within Canada we will require the original or court certified copy of the Certificate of Divorce or Decree Absolute. Photocopies will not be accepted. A certified copy of your certificate of divorce may be obtained from the court office that granted the divorce. All documents will be returned.
If you were divorced outside of Canada, you must obtain authorization from the Ministry of Government and Consumer Services before a licence may be issued to you. You can do this by sending a completed marriage application along with a statement of sole responsibility form to the Ministry of Government and Consumer Services directly. More information is available by visiting the Ministry of Government Services website at www.mgs.gov.on.ca or by calling 1-800-461-2156.
The Marriage Licence is valid anywhere in Ontario for a period of three months from the date the Licence is issued.
For further information please call 613-687-5536.