Petawawa Business Advisory Network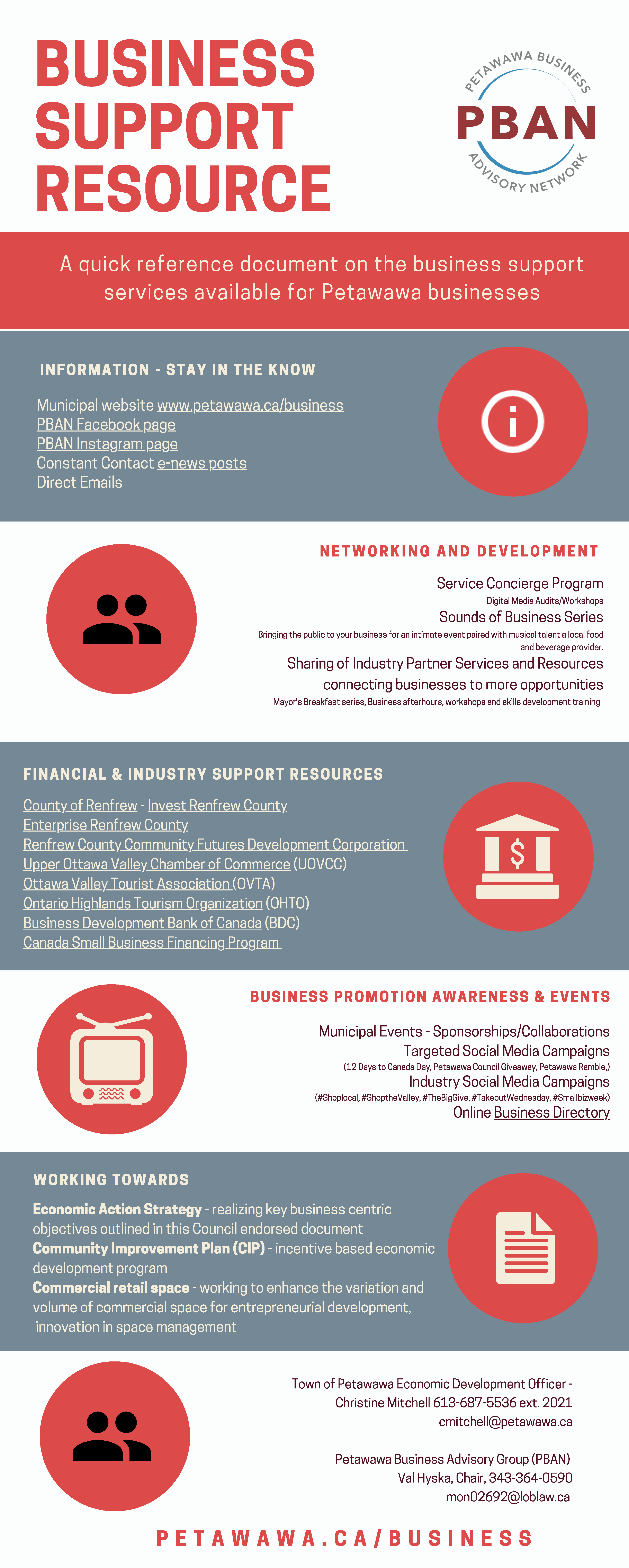 The creation of a Petawawa Business Advisory Network (PBAN) is an opportunity for representatives of the local business community to actively participate and support economic and business growth and development in Petawawa.
The key objectives of the PBAN are:
Foster strong communications and consultation opportunities between the Town and the business community.
Undertake initiatives and projects that align with the Town of Petawawa Economic Action Strategy and other Town Plans.
Foster partnerships and collaborations with other businesses and community development agencies to advance and promote economic growth within the community.
Provide recommendations on economic development activities and initiatives.
Identify barriers and opportunities within the community which can be resolved or leveraged in order to foster a better business environment.
Consult on other matters as requested by staff or Council.
To stay informed about activities in our business community, sign up for our e-news posts and review past issues.