Rafting
The Ottawa River in the vicinity of Whitewater Region is home to some of the best whitewater rapids in North America. If you wish to experience a gentle raft trip or the thrill of challenging the rapids some of these local area enterprises can accommodate you. Each offers slightly different amenities and services a review of what you need will help you best decide which company to raft with.



Just across the river, located in Pontiac Quebec, this company offers rafting services in small craft for high adventure experiences. They operate on a number of waterways and international locations. Camping sites are available at their base camp.



Cabins or camping services, lodge for full meal buffet services, retail shop, pontoon boat cruises and rafting services from adventure to family are but a few of the services offered by this company.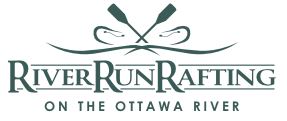 RV sites, camping and small cabins as well as offsite B&B accommodations are offered. Paddle adventure for the family to the serious enthusiast is offered.



Resort accommodations, camping sites, full service restaurant, amenities such as volleyball, basketball, horseback riding, cycling trails, bunging tower and of course a full range of water experiences from adventure to classic rafting.