Museums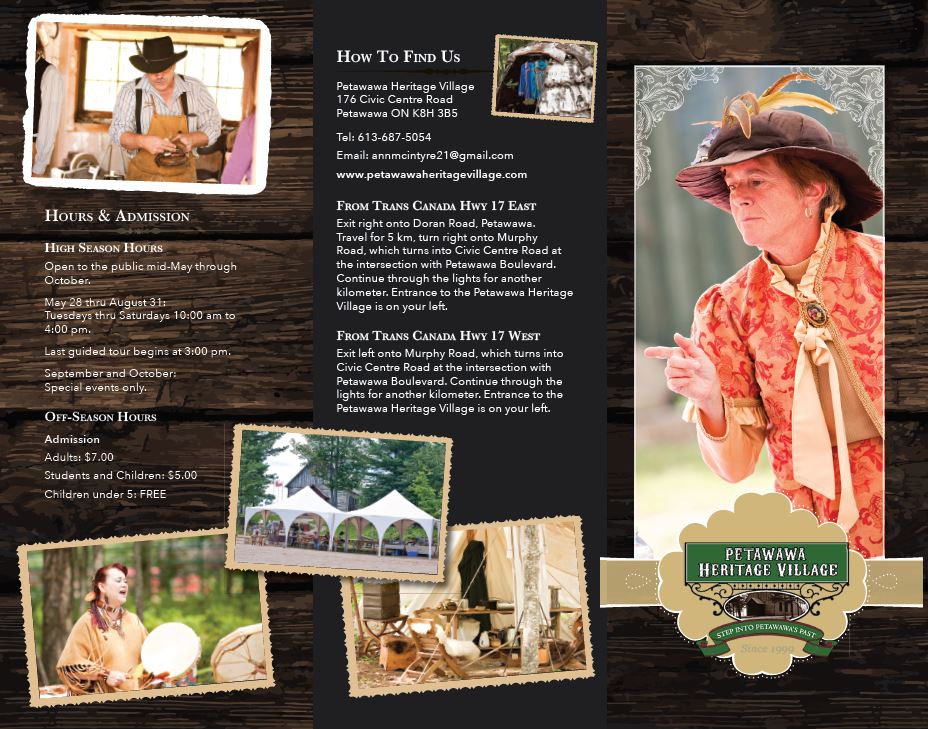 Heritage Village

Petawawa Heritage Village is a pioneer life museum and is home to original and replica buildings on 5 acres. The Village tells the story of rural communities in the former township of Bucannon & Wyllie as well as Petawawa from 1880 to 1920 including the founding and development of the Town of Petawawa 1865. Operated by the Petawawa Heritage Society, the pioneer village is a must see for anyone living in or visiting the area.

The Village is open for organized school visits and daily access mid-May to October with seasonal events during the off season. The Village is located at 176 Civic Centre Road.

The Village hosts a vast number of events including hosting a Christmas Village, Halloween Haunted Village, A Medieval Revival and a whole host of other special activities. Be sure to check out their website for more.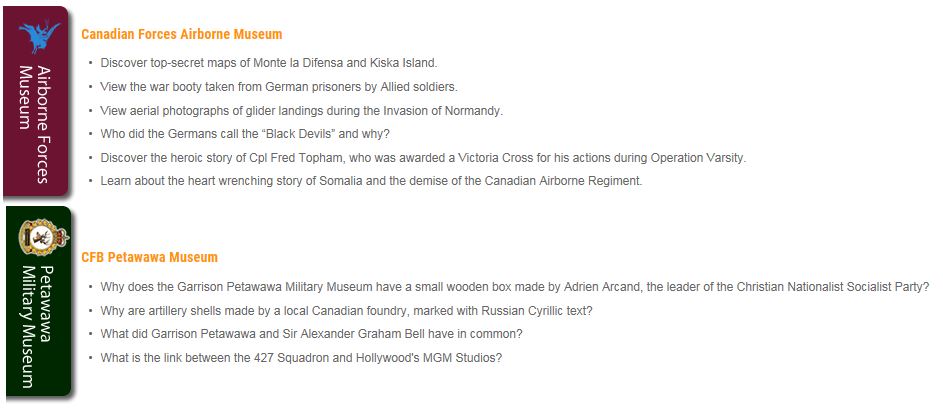 Garrison Museums

Garrison Petawawa Collection

Discover the mysteries and the stories of the Units and Regiments of Garrison Petawawa. From the steps of European explorers and settlers to the military might of Canada's Armed Forces, the area we know as Petawawa has witnessed the breath of history. Walk with us as we tell you our story...

Canadian Airborne Forces Collection

Explore the history of the elite First Special Service Force, the First Canadian Parachute Battalion and the Canadian Airbone Regiment. What were their missions on D-Day, WWII Italy and Cypress? How to air drop a jeep from a plane? Visit us and find out!

The Garrison Military Museum is located at 63 Colbourne Road on Garrison Petawawa and is open to the general public daily from 11 am to 4 pm. Visit their website for more details.