Festival Hall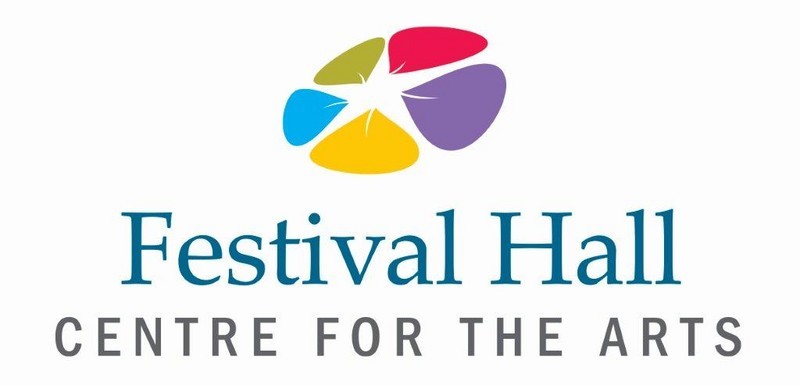 Festival Hall Centre for the Arts
Festival Hall Centre for the Arts is a non-profit organization located in the Upper Ottawa Valley dedicated to the provision of high quality theatrical and artistic experiences in a variety of forums for both citizens and visitors of all ages and backgrounds.

Festival Hall Centre for the Arts fosters artistic, heritage and historic awareness in the production of diverse, quality, professional entertainment including live theatre, music, dance, storytelling, comedy, visual arts and educational programs. Its 600 seat theatre with a storied 35 year history allows people to attend and participate in live theatre locally, enhancing quality of life, celebrating and contributing to the spirit of the community.
The Centre for the Arts and its theatre form part of what is now the Equinoxe School property, located at 401 Isabella Street in Pembroke. It is leased by a municipal Consortium (joint venture of the Town of Petawawa, the City of Pembroke and the Township of Laurentian Valley) and its operations are outsourced to a not-for-profit contractor to provide management services. The Theatre has grown from a volunteer and sponsor driven organization to one which has full time staff in addition to its host of volunteers.
To view the annual calendar of theatre productions, musical shows, local talent, movie presentations and more, please visit the Festival Hall website.
---
Festival Hall Seat Campaign Launches from Momentum of Federal Grant Funding
The City of Pembroke, Town of Petawawa, and Township of Laurentian Valley are excited to announce the launch of the Festival Hall Seat Campaign.
Together with strategic partner Eventure Entertainment, the three partnering municipalities will be renovating the interior of Festival Hall Centre for the Performing Arts. This project will be centred around the replacement of the theatre's seats, which have been in place for the entire 42-year history of the hall.
The project will begin with a funding boost from the Government of Canada, as a grant in the amount of $76,040.87 has been received from the Canada Cultural Spaces Fund.
City of Pembroke Councillor Christine Reavie explained, "this funding from the Canada Cultural Spaces Fund shows the cultural value Festival Hall has for both residents and visitors in our region. We are very grateful for the support and confidence in this renovation project from the Department of Canadian Heritage."
Now, the Festival Hall Seat Campaign begins as the project partners turn to our community to ask for its support. The Festival Hall Seat Campaign will allow individuals, businesses, or organizations to sponsor a seat within the theatre for $150. This sponsorship is eligible for a charitable tax receipt and can be made online at pembroke.ca or at the municipal offices of the City of Pembroke, Town of Petawawa, or Township of Laurentian Valley. All funds raised through the campaign will go towards renovations at Festival Hall. Full sponsorship packages with further options are available for interested individuals, businesses, and organizations by contacting Festival Hall Managing Director Rick Wharton at events@festhall.ca.
"This is a great chance for local residents, businesses, and organizations to get involved and share a sense of community pride by supporting Festival Hall. Countless artistic, cultural, and civic events over the past four decades have been enjoyed here," said Town of Petawawa Councillor Murray Rutz.
Township of Laurentian Valley Councillor Jen Gauthier added, "all three partnering municipalities and our strategic partners in Eventure Entertainment are working to ensure this campaign runs smoothly. We all share the vision of a renovated Festival Hall standing proudly in our community."
The project aims to complete in March 2022 to allow for a grand reopening of Festival Hall in the weeks to follow.
Managing Director of Festival Hall and Eventure Entertainment Rick Wharton said, "the Festival Hall Seat Campaign will enhance and update our theatre. This project will make Festival Hall more comfortable and accessible for guests now and for generations to come so everyone is able to enjoy arts and culture in our community."