Accommodation
The Town of Petawawa offers a variety of accommodation options to suit any need or preference.
Hotels and Motels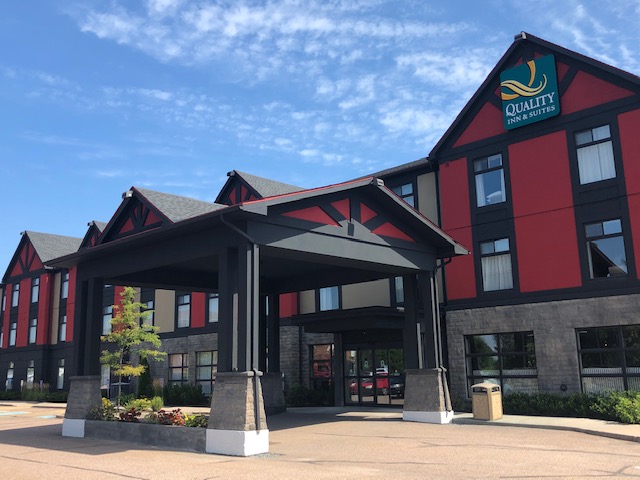 Quality Inn and Suites - This hotel is a multiple award winning hotel built along the commercial corridor within the town of Petawawa. It is conveniently located within walking distance to a number of restaurant services and amenities including our Civic Centre recreation complex. This hotel offers pool, breakfast and gym facilities. Friendly staff and clean rooms await your arrival at this gem.
Petawawa River Inn and Suites - This hotel is located along the Petawawa River just before the entrance to Garrison Petawawa. It houses a series of services including a laundromat, Becker's, Captain Sub and Greco's Pizza, as well as being a connection point for Greyhound and Ontario Northland bus services. Located in the commercial expanse of town, this Inn is connected to many area walking trails and scenic amenities.
TownePlace Suites by Marriott - This 80 unit full service accommodation features gallery style kitchens for long term stay options. Pool, common rooms and lounge amenities will complete this newly opened (2020) complex located in the heart of the community and within walking distance to the majority of area features including the Civic Centre recreation complex. This facility is ideal for the long business or vacation stays to the area.
Time Travellers Motel - This motel, located along the Petawawa Boulevard, is just a short drive from downtown. Some rooms feature kitchenette amenities to accommodate family and long term stay options.
Lodgings and Camping

Pine Ridge Park Campground and Rustic Cabin Rentals - This campground offers overnight camping services, rustic cabin rentals, RV sites (seasonally and weekly) and a host of amenities including docking services, rentals and a pool. Located along the Ottawa River, this resort is a short ten minute drive into town.

Algonquin Portage - This unique family run enterprise is located on Barron Canyon Road and is a great spot if you are spending anytime in Algonquin Park. For accommodations, options include rooms in the lodge and tenting. The lodge has full service capabilities with a spacious common area ideal for small retreats or meetings. A convenience store with outfitting and rental services round out services offered by this provider, a twenty minute drive toward Algonquin Park from Petawawa.
Black Bear Campground is located on Federal Land on Garrison Petawawa along the beautiful Ottawa River adjacent to the community beach. The campground boasts 124 units of which 100 are serviced with a comfort centre with shower facilities, laundry and washrooms. There is a small gift and information shop in the registration office. They offer seasonal and weekend camping opportunities to both members and cilivan users. Walking and biking trails can be found throughout the area. Black Bear Campground offers great swimming and outstanding views of wildlife and vistas.
Accommodations Outside of Petawawa
Consult the list below for options within a twenty minute drive. This list is not exhaustive, but provides some of the larger area accomodations.
Best Western Pembroke Inn
Holiday Inn Express Pembroke
Clarion Hotel Pembroke
Comfort Inn Pembroke
Knight's Inn Pembroke
Grey Gables Pembroke