Boat Launches & Marinas
Special Notice:

Friday, August 25th and Saturday August 26 - Petawawa Point Beach & Ottawa River - Iron warrior Garrison Petawawa
Garrison Petawawa will be running Iron Warrior. Please use caution in and around teh Ottawa River for the competitors canoeing. They will be launching from Black Bear Beach and disembarking upon the banks at the side of Petawawa Point Beach (to the left of the rental hut down towards the bottom of Albert Street).
Please exercise caution and respectfullness to the competitors while boating in the area these days.
The Town of Petawawa operates two municipal boat launches located on each of the Petawawa and Ottawa rivers.
The Petawawa River boat launch is located at Black Bay on Rantz Rd.
The Ottawa River launch is located at Petawawa Point Park.
Both launches are available for use at no fee. The docks are put in seasonally as water levels permit. The launch facilities accommodate small motorized craft as well as canoes and kayaks. Users must adhere to the restrictions on parking boat trailers and rigs. Failure to do so may result in fines being levied and/or vehicles being towed. There are no overnight services available at these launch points. Please respect all users of this facility and service.
Jubilee Lodge and Marina on Garrison Petawawa (N 45.55.236 - W 007.16.236) is the only marina located right in Petawawa and is open to the public. They offer the following services: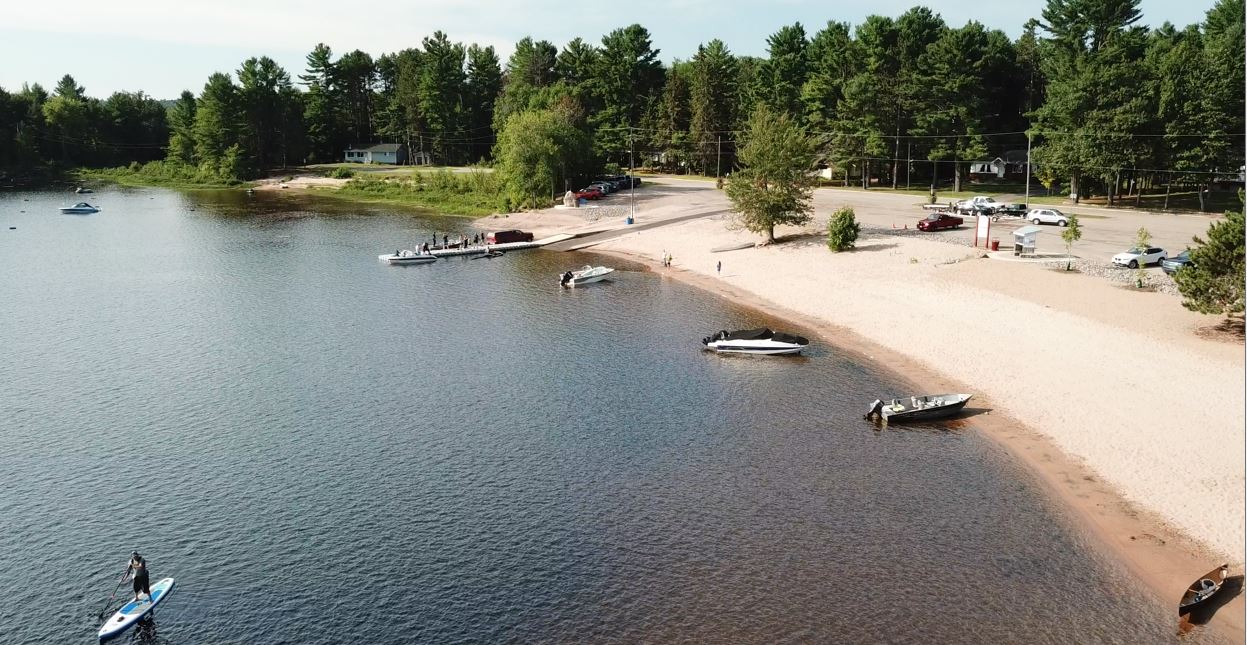 172 regular slips and open for visitors - seasonal slip rentals
17 houseboats, 14 wet moorings, 17 regular slips
fuel and pump out station boat launch
eagle marine mechanic at marina
Canoe and Kayak Rentals CAC discounts
special occasion banquet facility - licensed bar and patio
18 hole golf course, beaches, and campground just a short walk.

Nearby Marinas