Scentral Bark Dog Park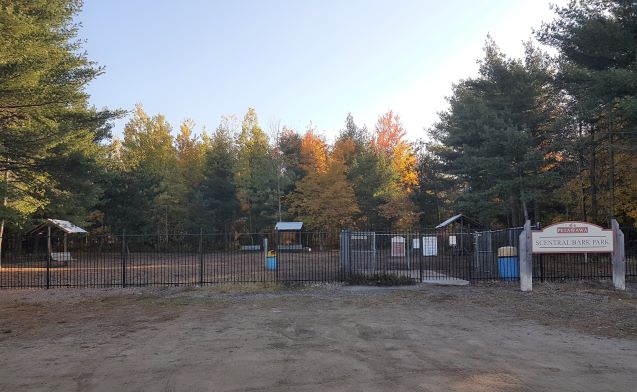 Scentral Bark Dog Park is a leash-free dog park located at the "back 40" of the Civic Centre property. It offers a blend of open space and treed forest providing dogs an area to run. Dog owners can enjoy the sun/rain shelters to seek shade and protection from the elements. The entire area is fenced for security.

SUMMER 2020 - Park Tags are NOT required at this time. The only requirement is that pets must be registered with their municipality. Petawawa Online Pet Tagging Registration

All dogs must have a Park Tag for entry. Park Tags can be purchased for $20.00 at the Community Services Office located at 16 Civic Centre Road. The Park Tag is valid for 365 days from the date of purchase and must be renewed upon expiry should you wish to continue to access the Dog Park. Please note that owners must be in possession of a municipal dog tag and dogs must have current rabies vaccination to obtain a Dog Park Tag.

Commemorative plaques are available for $25.00 and these are placed on the outer fence.

Scentral Bark Dog Park users are reminded of the rules for use of the park.

To purchase a dog tag or commemorative plaque, please visit the Community Services office in person at the Civic Centre. Cash, cheque or debit are accepted.

Further information: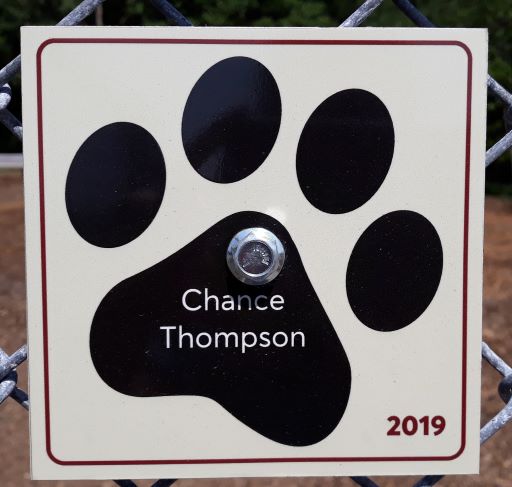 613-687-5678 ext 2112