Scentral Bark Dog Park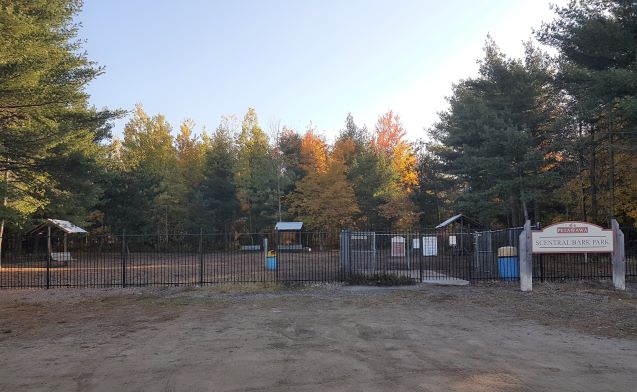 Scentral Bark Dog Park is a leash free dog park located at the "back 40" of the Civic Centre property. It offers a blend of open space and treed forest providing dogs an area to run. Dog owners can enjoy the sun/rain shelters to seek shade and protection from the elements. The entire area is fenced for security.

All dogs must have a Park Tag for entry. Park Tags can be purchased at the Town of Petawawa Municipal Office located at 1111 Victoria St. Please note that owners must be in possession of a municipal dog tag to obtain a Park Tag.

Scentral Bark Dog Park users are reminded of the rules for use of the park.

To purchase a commemorative plaque, please come in to the Community Services office at the Civic Centre or contact bookings@petawawa.ca or 613-687-5678 ext 2112.