Closures & Cancellations - Petawawa Point Rentals
Monday, August 8th - The Construction Yard Bike Park and the Mini Putt Course are closed due to weather.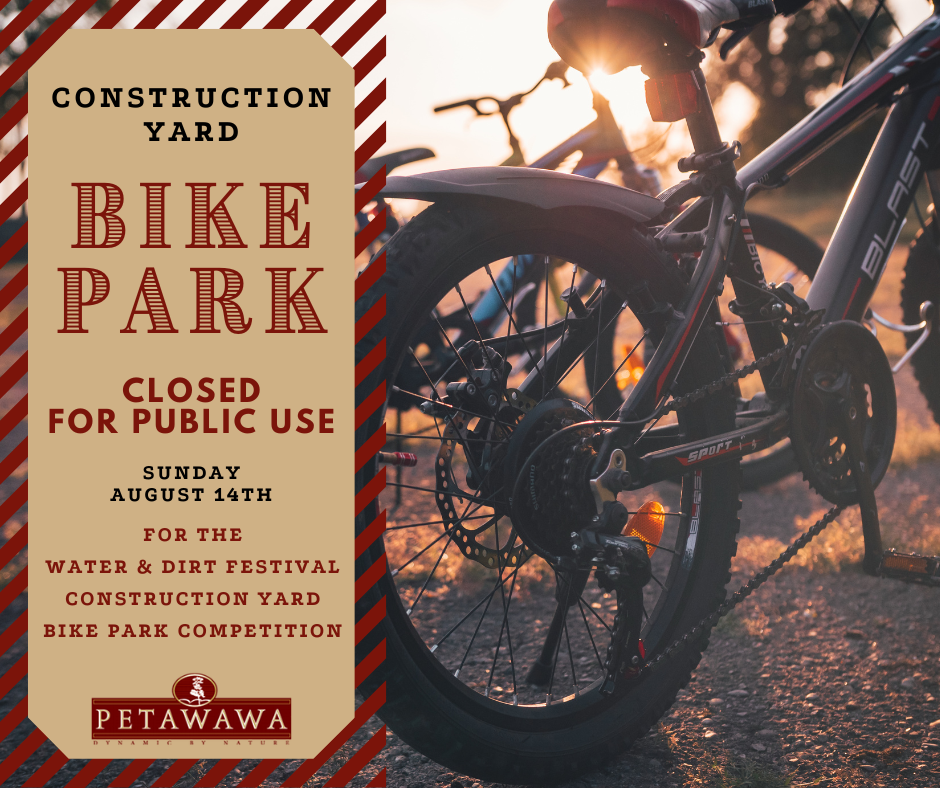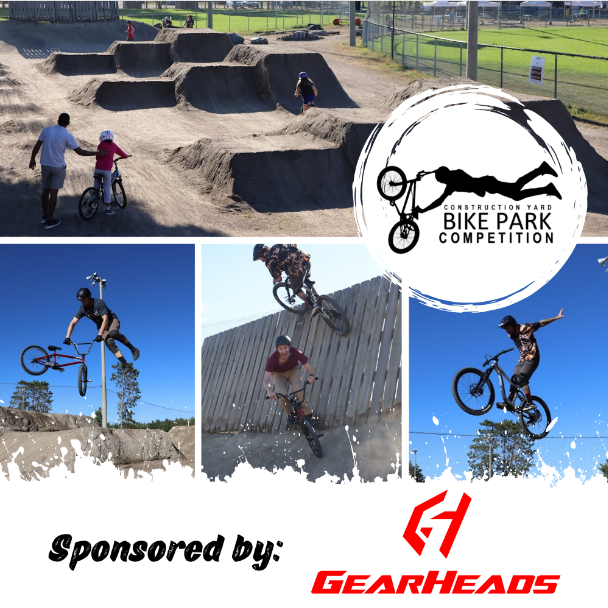 Sunday, August 14th the Construction Yard Bike Park will be hosting the Water & Dirt Festival Bike Park Competition, and will be closed for public use. Spectators are welcome.
For more details about the competition please visit the event webpage, or check out the festival's calendar of events.
Please check our
Facebook
page
or back on this page for updates about conditions,
closures, and cancellations of various municipally maintained public recreational facilities.