Splash Pad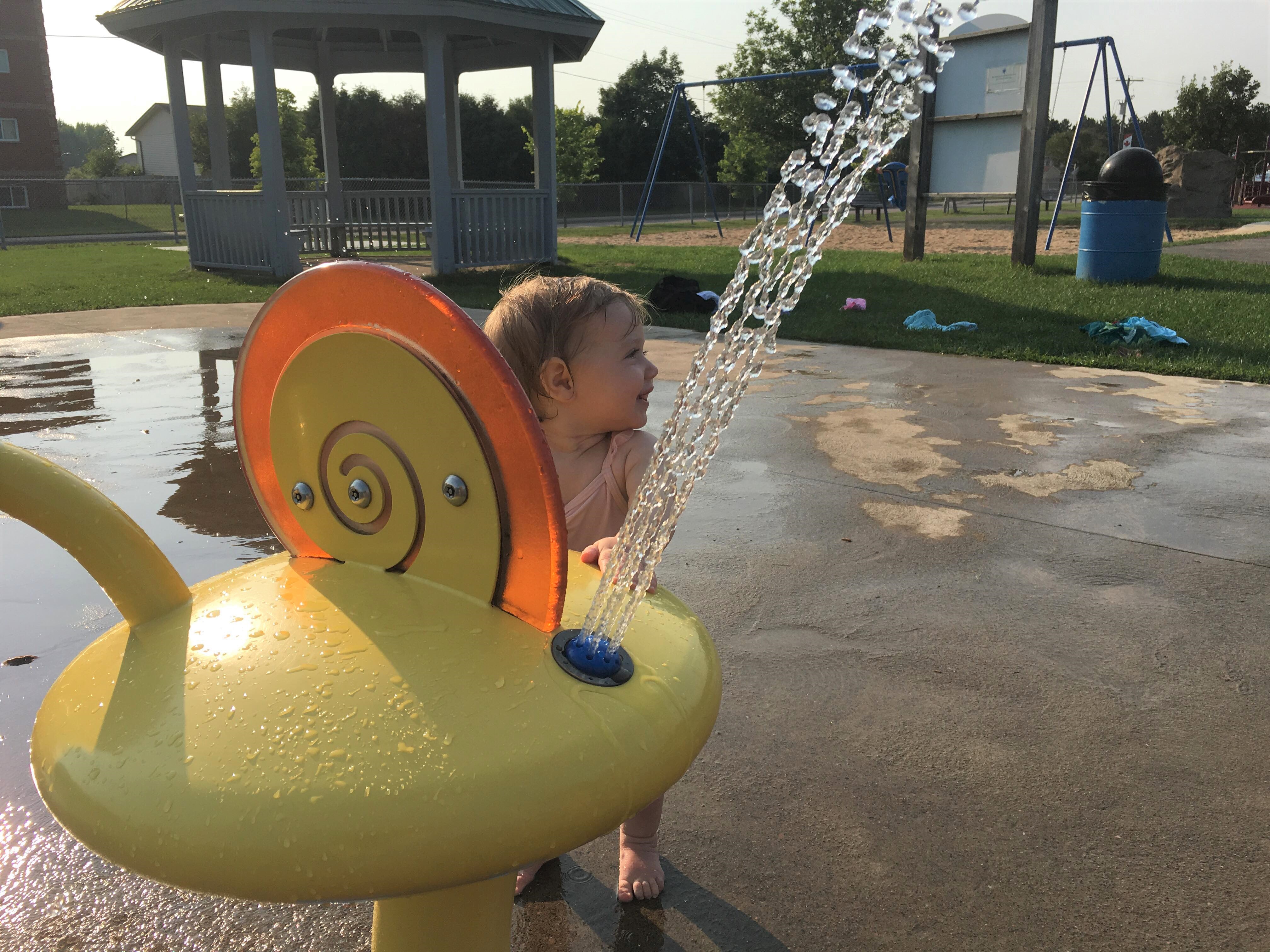 Following the Provincial Roadmap to Reopening, The Town of Petawawa will be opening the Petawawa Civic Centre splash pad facility on Friday June 4, 2021. Due to the current COVID-19 pandemic, the operating parameters of the Splash Pad have been modified for staff and public safety. For 2021, the Civic Centre Splash Pad will be operated as follows:
Splash Pad visitors will be encouraged to use the Ontario Ministry of Health's online COVID-19 self-assessment tool to self-monitor daily, prior to coming to the Splash Pad.
Splash Pad visitors displaying symptoms or who have come into contact with someone who has COVID-19 symptoms, will be asked to not visit the splashpad until they have completed the appropriate safety measures including COVID-19 testing and 14 day quarantine should their test result be positive.
A capacity limit of 20 persons will be permitted on the Splash Pad deck at any given time.
Should visitors be waiting to use the Splash Pad due to the capacity limit, those currently using the Splash Pad will be asked to keep their Splash Pad visit to under one (1) hour.
Physical distancing of 2m (6') must be maintained by Splash Pad users and those waiting to use the Splash Pad (who are not from the same household) at all times while in the Splash Pad area and surrounding grounds.
The Splash Pad will be open from 9 am to 8 pm daily.
Visitors should wash or sanitize their hands as they arrive at the Splash Pad.
Visitors should bring alcohol-based hand sanitizer (at least 70% alcohol) and disinfectant wipes with them to sanitize hands frequently while using the facility.
The facility will be cleaned/sanitized twice daily.
Hours of operation: 9:00 am to 8:00 pm from June to September. The Splash Pad will close if the weather forecast includes heavy rain and/or thunderstorms. It closes for the season the third weekend in September. Please check our Closures and Cancellations page also.

Requests for use by schools or large groups should be directed to the Community Services Department at recreation@petawawa.ca or 613-687-5678 ext. 2101.
Please read and adhere to the Splash Pad's Rules of Use in addition to all COVID-19 guidelines.
For further information:
Email: recreation@petawawa.ca
Phone: 613-687-5678 ext. 2101