Splash Pad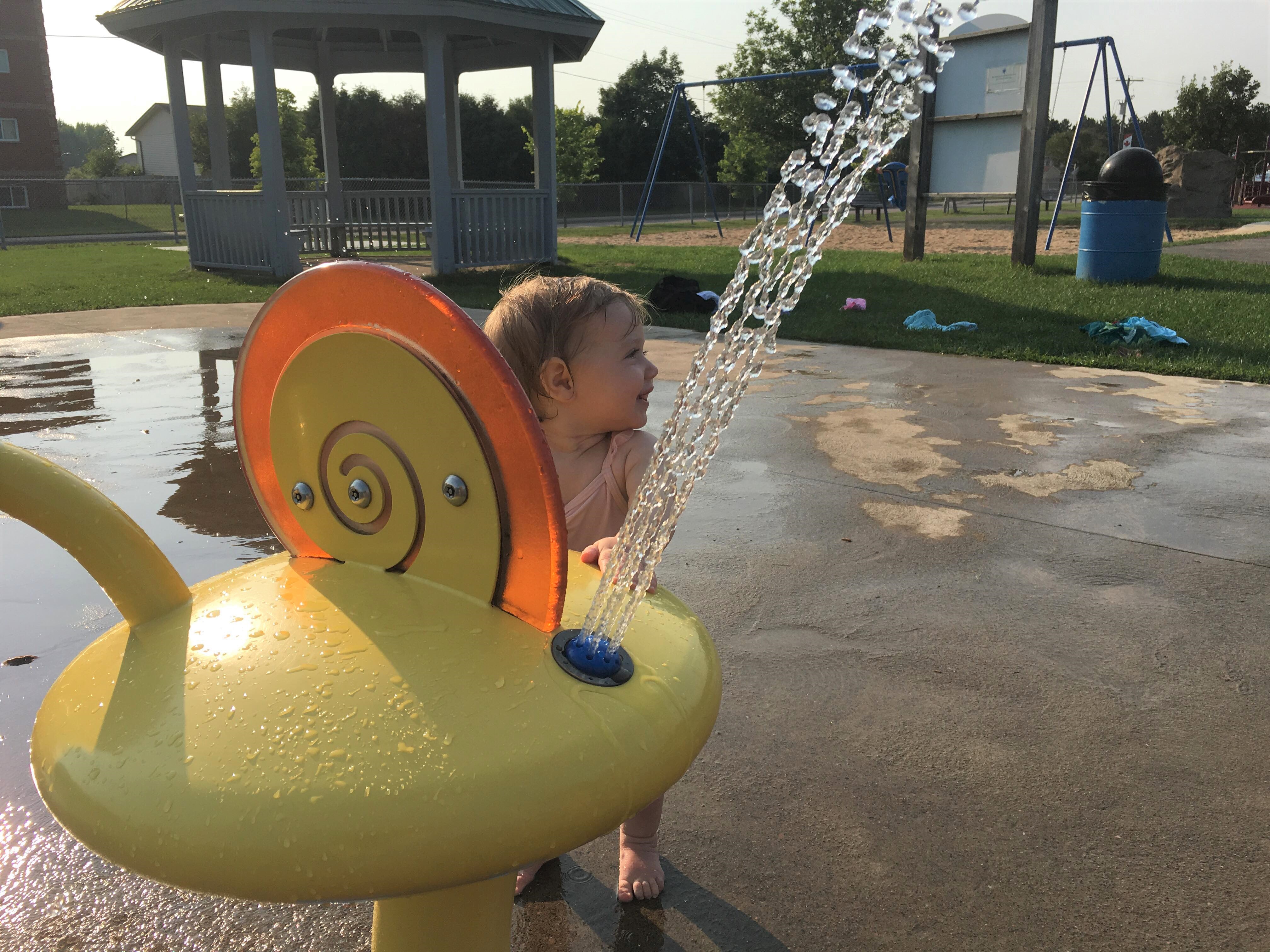 Hours of operation: 9:00 am to 8:00 pm from June to September. The Splash Pad will close if the weather forecast includes heavy rain and/or thunderstorms. It closes for the season on the third weekend in September.
Requests for use by schools or large groups should be directed to the Community Services Department at recreation@petawawa.ca or 613-687-5678 ext. 2101.
Please read and adhere to the Splash Pad's Rules of Use in addition to all COVID-19 guidelines.
For further information:
Email: recreation@petawawa.ca
Phone: 613-687-5678 ext. 2101