Scentral Bark Dog Park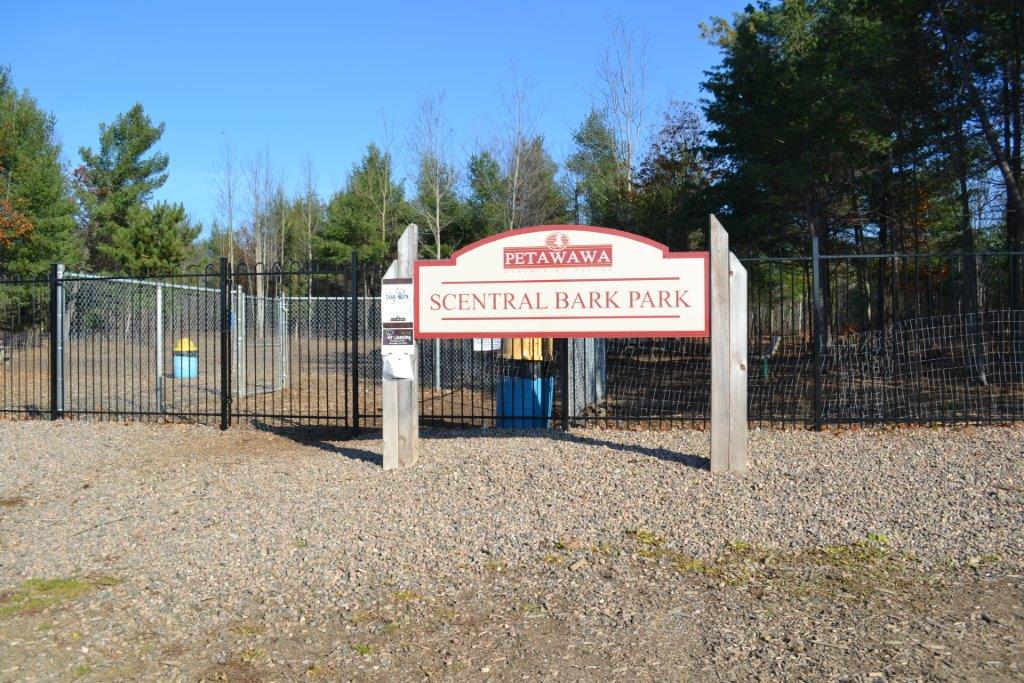 Scentral Bark Park is a leash free dog park. It is located in the "back 40" of the Civic Centre property. This park offers a blend of open space and treed forest providing dogs an area to run and dog owners an area to seek shade and protection from the elements. The entire area is fenced for security.

All dogs must have a Park Tag for entry. Park Tags can be purchased through Town of Petawawa Municipal Office (1111 Victoria St.). Please note that owners must be in possession of a municipal dog tag to obtain a Park Tag.

Scentral Bark Park users are reminded of the rules for use of the park.