Escape the Village (Heritage Village)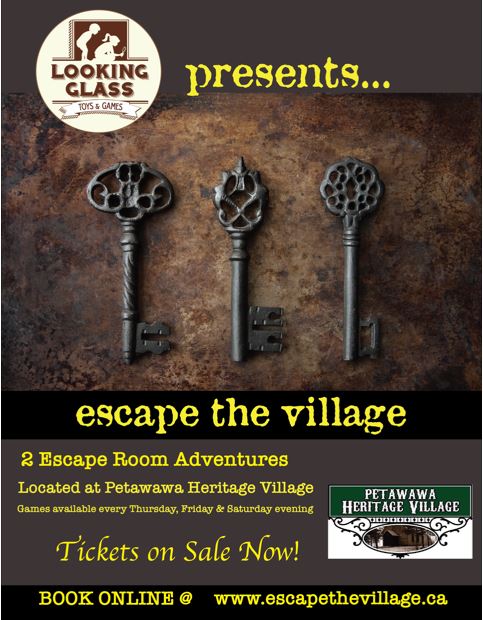 In partnership with Looking Glass Toys and Games there is an opportunity for residents and visitors of Petawawa to participate in unique escape room challenges at our historic Petawawa Heritage Village.

The Schoolhouse Scoundrels: It is the last day of school at the historic Black Bay Schoolhouse and two naughty classmates have locked you in. You find the clues and figure out who locked you in and escape before your summer vacation is ruined? If you played this room last year try the Molson House instead.
Playtime: 1 Hour
Ages: 10 - adult
Max Group Size: 6

The Molson House Mystery: Something is amuck at the Molson house. Strange and terrible things have been happening here. Can your team of investigators solve the mystery in time? This puzzle room is new for the 2019 Escape the Village Season

Playtime: 1 Hour
Ages: 13+
Max Group Size: 6

The Escape Room adventures are available Thursday, Friday and Saturdays. Please arrange your adventure by booking direct at www.escapethevillage.ca