Am I on the Voters' List?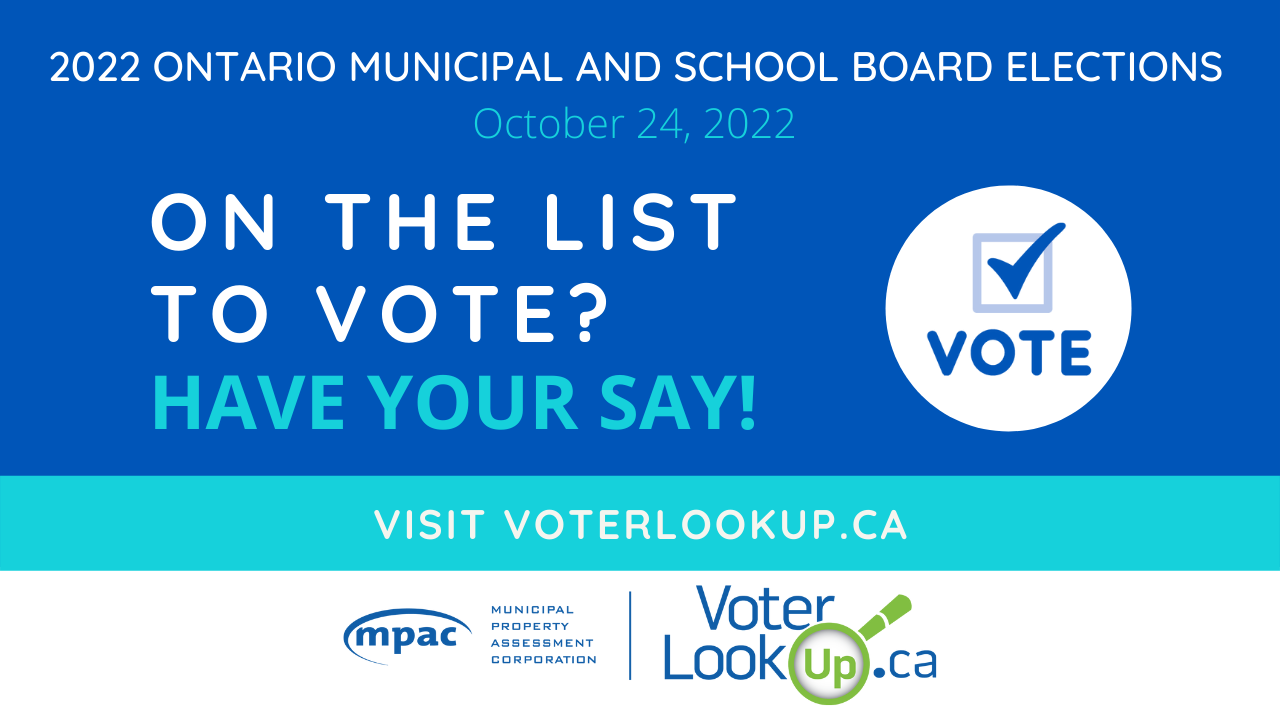 The Municipal Property Assessment Corporation (MPAC) is responsible for compiling information from eligible Ontario voters to create a Preliminary List of Electors for municipal and school board elections.
To make sure you are on the list and your information is accurate, visit voterlookup.ca to register, confirm details and update any information that may not be current.
Who May Vote?
Any person who on Voting Day meets the following qualifications is eligibe to vote:
Is a Canadian Citizen;
Is at least 18 years old on Voting Day;
Resides in the municipality or is the owner, tenant, or spouse of the owner or tenant of land (this includes residents who live on the north and south side of Garrison Petawawa);
Any person not prohibited, by law, from voting.