Mayor's Message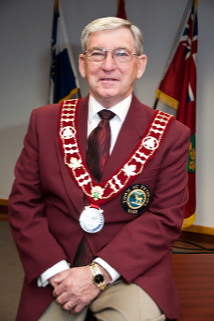 It is my great pleasure to invite you to enjoy the warmth of our wonderful community and the splendour of the natural setting with which we have been blessed.
If you are contemplating visiting, living, working or establishing a business in a new community, Petawawa deserves your careful consideration.
Here, the voices of the Ottawa and Petawawa Rivers impart their special feeling of well-being to all within ear shot. Add to these the beauty of our upper Ottawa River setting and the splendour of our changing seasons, and you will have discovered a haven envied to the corners of the earth.
You will like our community-minded small town friendliness with the 'big city' services for which Petawawa is renowned. Here you will find quality housing at affordable prices and an abundance of products, services and skilled labor that you would have expected only from a much larger community.
During your stay in Petawawa, whether for a visit or a lifetime, you and your family can enjoy leisure-time sports, activities and facilities the like of which you've never before experienced.
As a commercial developer you will find a wide selection of serviced and unserviced residential, commercial and industrial land available for building homes and establishing business ventures. Our public utilities are state of the art and well maintained. Clean water, excellent roads, reliable power and motivated/educated employees are the norm in Petawawa. We welcome your inquiries. Our municipal administrative capability is at your disposal to assist in establishing your confidence in Petawawa's well developed and modern infrastructure.
Whatever you are looking for in a community, Petawawa, has something to unique to offer.
With neighbourly regards, I am
Yours sincerely,
Mayor Bob Sweet