Ottawa River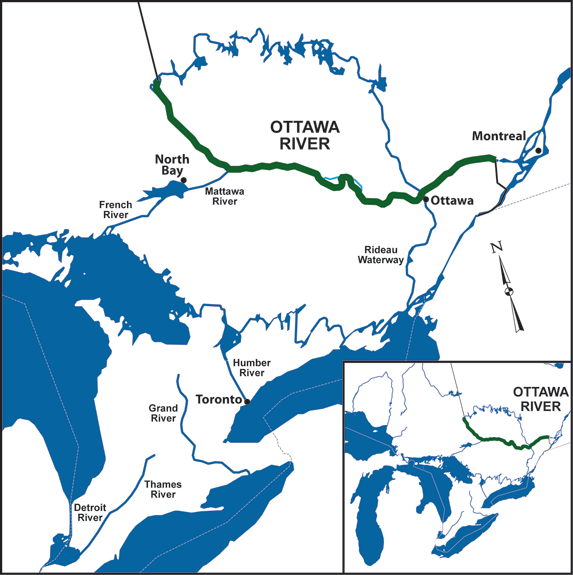 The Ottawa River is undoubtedly one of the greatest natural assets of the Ottawa Valley and eastern Ontario. The Ontario portion was officially designated as a Canadian Heritage River in 2016 in recognition of its significant cultural and historic past.

With both municipalites situated on the shores of the Ottawa River, it was a natural fit for the Town of Petawawa and the City of Pembroke to join forces in hosting a paddling festival that put the spotlight on the river.

We invite you to learn about the Ottawa River through the links below and to take it all in as you paddle in the race or derby.
Map from Canadian Heritage Rivers System

Ottawa River resources:

Canadian Heritage River Designation