Celebrity Charity Race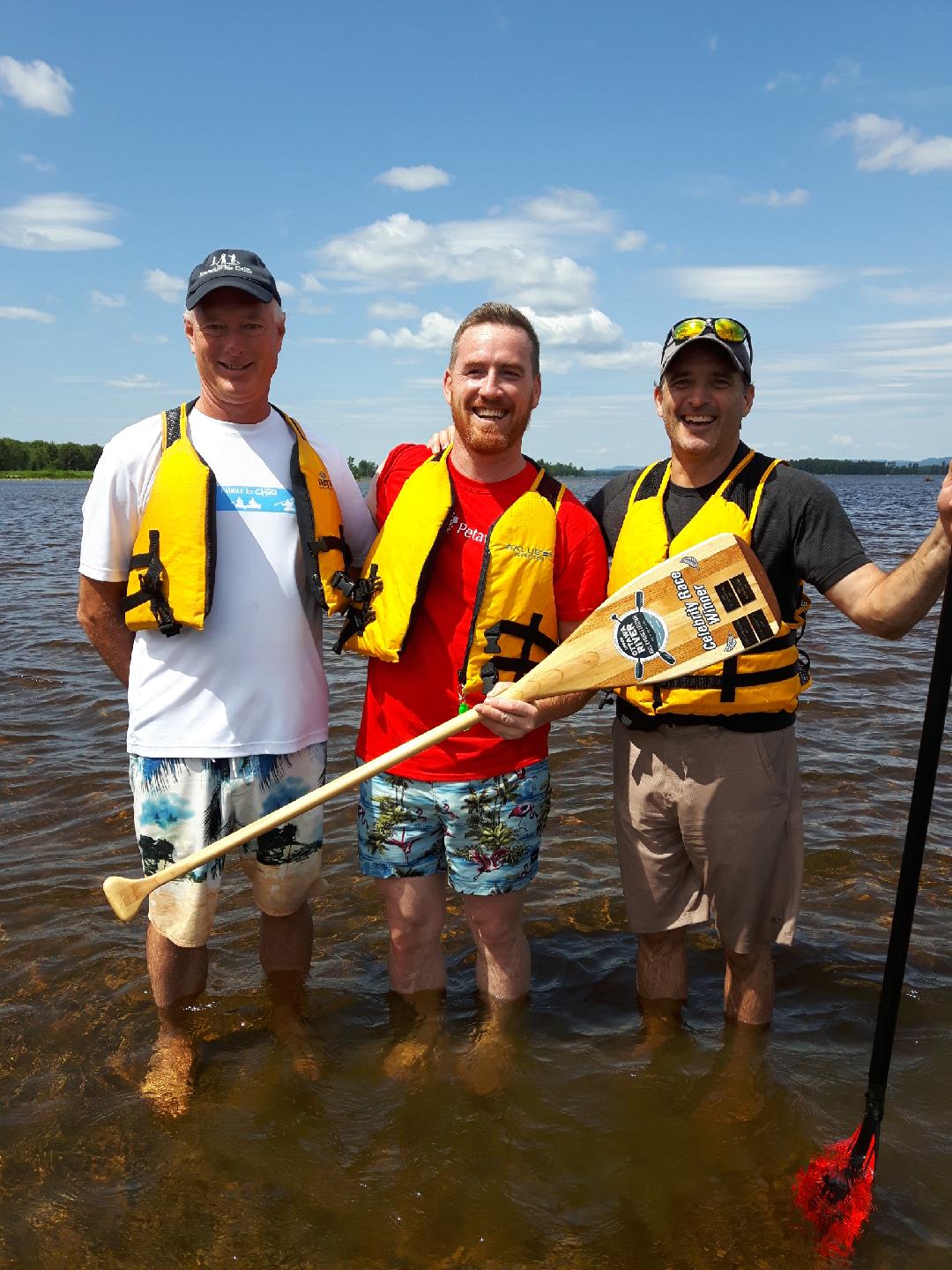 PLEASE CHECK BACK IN 2021 FOR UPDATED INFORMATION.

UORRPF sponsors and local businesses are invited to enter a team in the Celebrity Charity Race. This is a relay race on SUP boards in teams of three off the beach at Riverside Park. Racers paddle a short distance out on the river, go around a buoy, return to the beach and trade places.
New timing this year: the Celebrity Charity Race will take place on Saturday evening at approximately 7:30 p.m. following dinner.
Entry fee: $100. Teams are invited to fundraise at their place of business to surpass this amount. All funds raised will be donated to the registered charity chosen by the winning team - all the more incentive to win! Festival participants and spectators are invited to donate as well (collection on Saturday evening).

A list of registered teams and chosen charities will be posted on this page as registrations come in.

To enter and for more information:
cmitchell@petawawa.ca
613-687-5678 ext. 2102

If your team requires use of paddle boards, please request at time of registration.

Pictured here are 2019 Celebrity Race winners: Town of Petawawa Councillors
2019 proceeds went to the Canadian Cancer Society

This event is jointly hosted by the Town of Petawawa and the City of Pembroke.

BACK TO MAIN MENU