Portable Stage Rental Program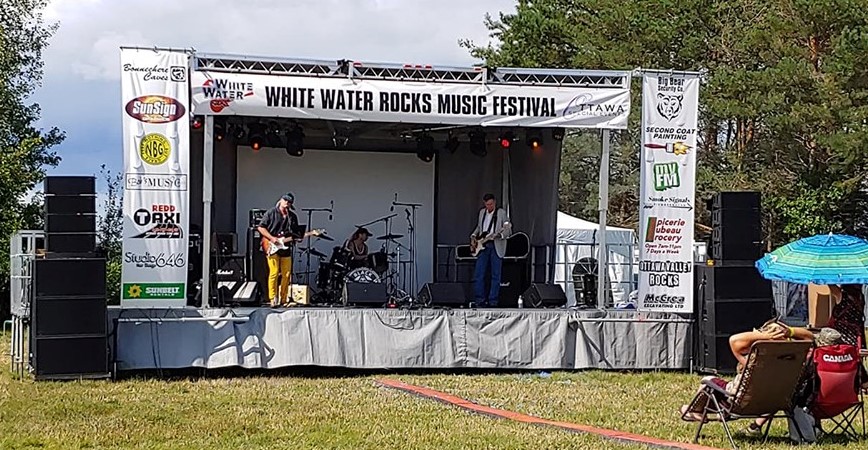 Thanks to the Petawawa Civic Centre Fundraising Committee, the Town of Petawawa owns a portable stage which is available for rent by community groups.
The Stageline SL 50 is manufactured by Stageline Mobile Stage Inc. located in L'Assomption Quebec. The stage is approximately 22' x16' in size. The roof for the stage is slightly larger at 21'6" x 16'11". When it arrives in its trailer form, its dimensions are 22'4" x 8'. Additionally, the trailer is 9'11" high and weighs about 5200 lbs. The stage is made out of aluminum and plywood.
For more information and pricing, to discuss a rental and to obtain the application package, contact the Community Services Department at bookings@petawawa.ca or 613-687-5678 ext. 2112.

(photo credit: Johnny McConnell)