Centennial Park to Petawawa Terrace Trail Loop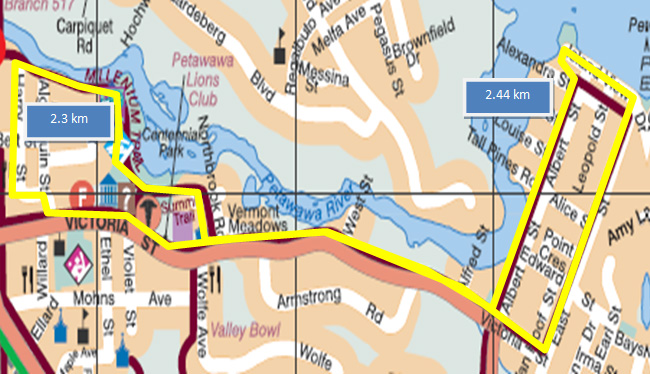 This loop offers you choices. Experience the Centennial Park loop (2.3km) that incorporates the Millennium Trail and take in views of Petawawa's whitewater town section. This loop crosses through wonderful green space with play structures, picnic areas and exercise stations.
The Petawawa Point loop (2.44km) begins at the beach where views of water and islands stretch for miles and produce wonderful opportunities to sit and take in a beautiful sunset or a day at the beach playing in the sand.
Combine the two loops for a longer challenge and view where the whitewater of the Petawawa meets the mighty Ottawa River.
Distance: 7.5 KM