Heritage Village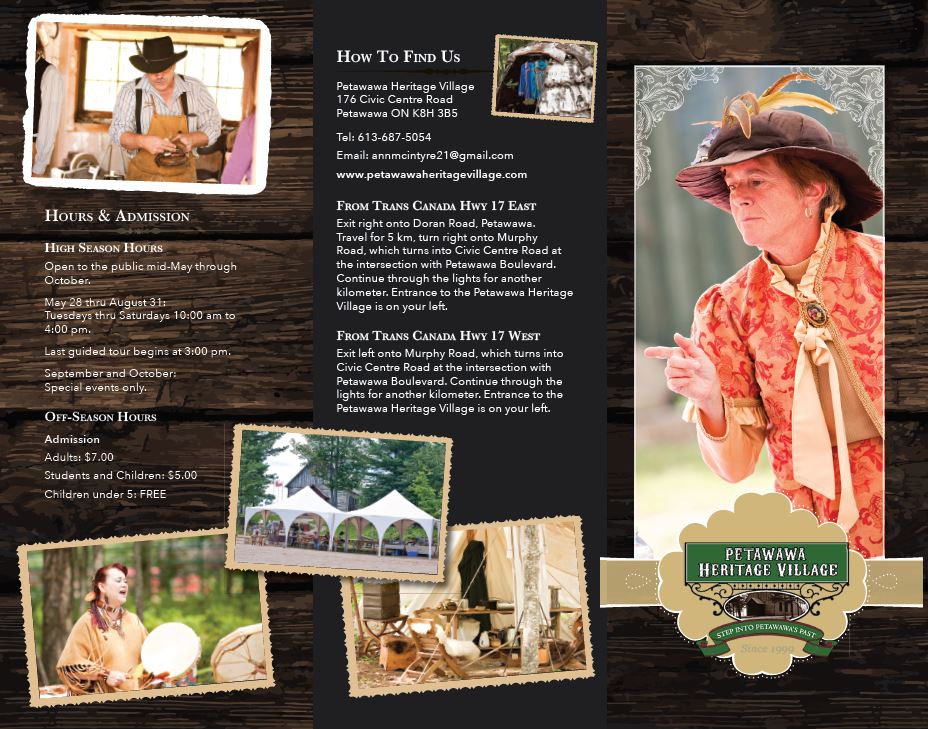 Petawawa Heritage Village is a pioneer life museum and is home to original and replica buildings on 5 acres. Petawawa Heritage Village tells the story of rural communities in the former township of Bucannon & Wyllie as well as Petawawa from 1880 to 1920 and the founding and development of the Town of Petawawa 1865.

Operated by the Petawawa Heritage Society, the pioneer village is a must see for anyone living in or visiting the area.

The Village hosts a vast number of events including hosting a Christmas Village, Halloween Haunted Village, A Medieval Revival and a whole host of other special activities. Be sure to check out their website for more.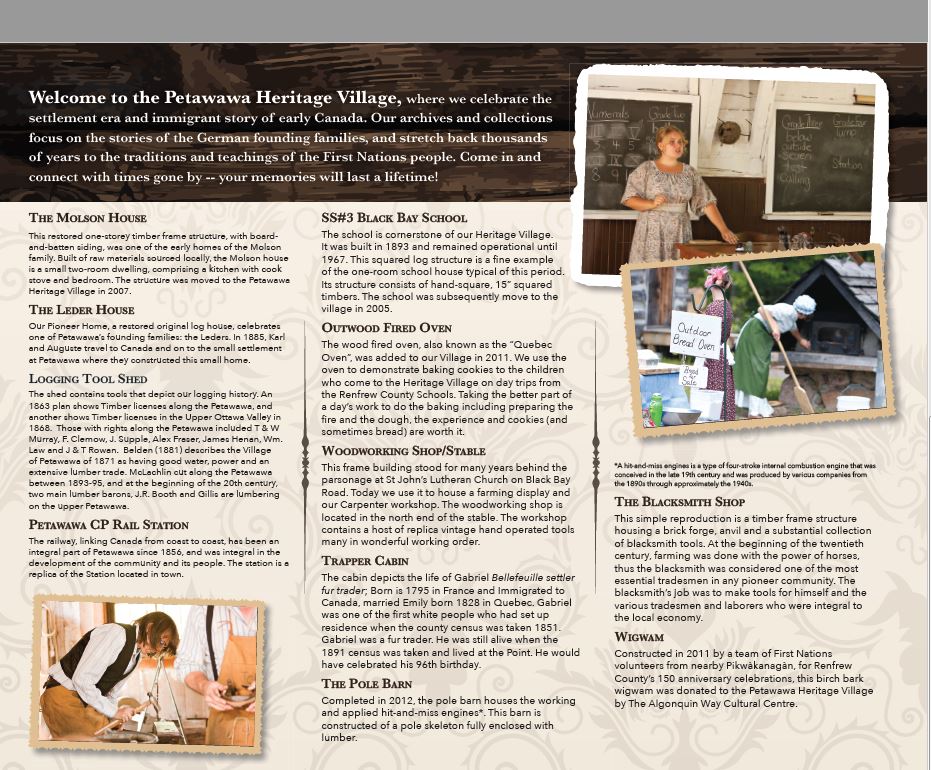 Hours: mid-May to August, special dates
*See website for full details
Phone: 613-687-9091
Website: www.petawawaheritagevillage.com