$2.7 Million in Support of the Town of Petawawa Net Zero Project
March 1, 2021 Parliamentary Secretary Neil Ellis announced approx. $2.7M in funding for a Climate Action initiative by the Town of Petawawa. The Town of Petawawa will upgrade its digesters to divert food waste from landfills by turning it into energy.
Over the lifetime of this project, the Town will see a cumulative reduction of about 300,000 tonnes of greenhouse gas emissions. This is equivalent to taking approximately 92,000 cars off the road for one year!!

Follow link to view the Government of Canada News Release: https://www.canada.ca/en/environment-climate-change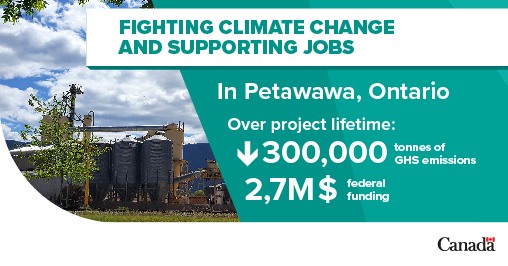 Full details regarding the Town of Petawawa Net Zero Project, click here.