Autumn Leaf and Yard Waste Collection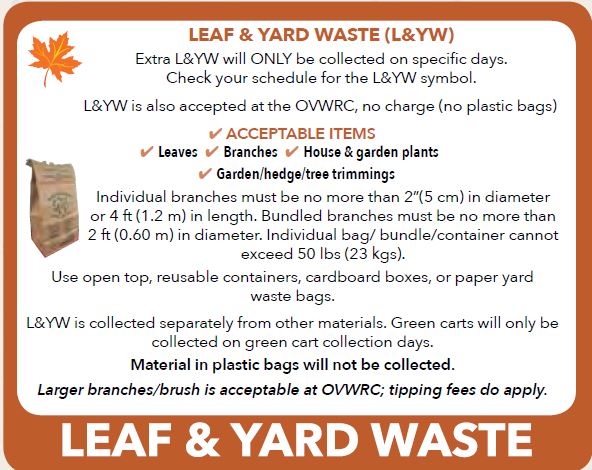 Residents of Petawawa can place their leaf and yard waste, in proper containers or bags, curbside during designated dates.

The leaf and yard waste will be collected during this designated time on the days when compost and blue bin collection occurs.

Please consult with the Town of Petawawa collection schedule 2019/2020.