Notice of a Proposal & Public Meeting - Petawawa Net Zero Project
December 16th, 2020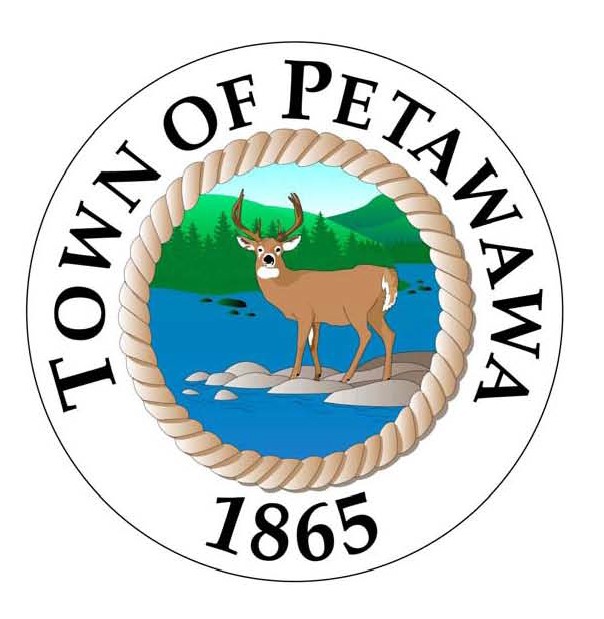 NOTICE OF A PROPOSAL & PUBLIC MEETING
by the Town of Petawawa to
Engage in a Renewable Energy Project

Project Name: Petawawa Net Zero Project
Project Location: Petawawa Water Pollution Control Plant, located at 560 Abbie Lane, Petawawa, County of Renfrew, K8H 2E6. The Site has an area of 75.3 acres and is registered as Range Lake Pt Lot 17, RP49R6385 Parts 1 to 5, Petawawa, County of Renfrew; roll number 4779079020069000000.
Dated at the Town of Petawawa this 5th day of November 2020
The Town of Petawawa is planning to engage in a renewable energy project in respect of which the issuance of a renewable energy approval is required. The distribution of this notice of a proposal to engage in this renewable energy project and the project itself are subject to the provisions of the Environmental Protection Act (Act) Part V.0.1 and Ontario Regulation 359/09 (Regulation). This notice must be distributed in accordance with section 15 of the Regulation prior to an application being submitted and assessed for completeness by the Ministry of the Environment, Conservation and Parks.


Meeting Location:
Date: Wednesday, December 16, 2020
Time: 6:30pm
Place: Virtual – Zoom
This public meeting will be live-streamed to the Town of Petawawa's YouTube Channel and can be viewed at the specified time above. All interested parties are invited to virtually attend the Public Meeting and any person who attends the meeting may make representations relating to the proposed renewable energy project by clicking on the following link:
https://zoom.us/j/96644076304?pwd=R0RVNWdlU3pmZFZDNkNsaWlwQjdLZz09
Meeting ID: 966 4407 6304 Passcode: 461876 Dial In: 1-647-374-4685

Project Description: Pursuant to the Act and Regulation, the facility, in respect of which the project is to be engaged in, is considered to be an Anaerobic Digestion Facility Class 3. If approved, this facility would have a total maximum name plate capacity of 200 kW. The project location is described in the map below.
Documents for Public Inspection: The project is being proposed in accordance with the requirements of the Act and Regulation. The Draft Project Description Report titled "Petawawa Net Zero Project: Renewable Energy Approvals Application: Project Description Report, Preliminary" describes the project as upgrading the existing anaerobic digester technology to convert the Water Pollution Control Plant (WPCP) from its traditional treatment-based process to a Resource Recovery process, achieving the goal of being an Energy Net Zero Plant. The proposed Project involves upgrading the plant's existing anaerobic digester(s), improving the digestion efficiency of the WPCP sludge and allowing additional biosolids and organics (from food waste or fats, oils and grease) to be brought into WPCP from the Town and neighbouring wastewater plants as well as other biosolid producers (breweries, commercial, restaurants, etc.). Biogas generated through the anaerobic digestion process would be used to produce renewable energy on-site through Combined Heat and Power (CHP) Engines and other beneficial use of biogas. A copy of the Draft Project Description Report is being made available for public inspection on November 6, 2020 at https://www.petawawa.ca/residents/public-works/public-works-notices/notice-of-public-meeting-petawawa-net-zero-project-9099.html. Written copies will be available at the Town Hall, 1111 Victoria Street, Petawawa, Ontario, K8H 2E6.
Project Contact and Information: To learn more about the project proposal, public meetings, or to communicate concerns please contact:

Mr. David Unrau, Director of Public Works
Town of Petawawa
Email: dunrau@petawawa.ca
Phone: 613-687-5536 Ext. 2018


Mr. Indra Maharjan, Director of Innovation, Technology and Alternate Delivery, Energy, Climate Change and Resource Recovery
Ontario Clean Water Agency
Email: imaharjan@ocwa.com
Phone: 416-775-0056