Petawawa Local Community Transportation Program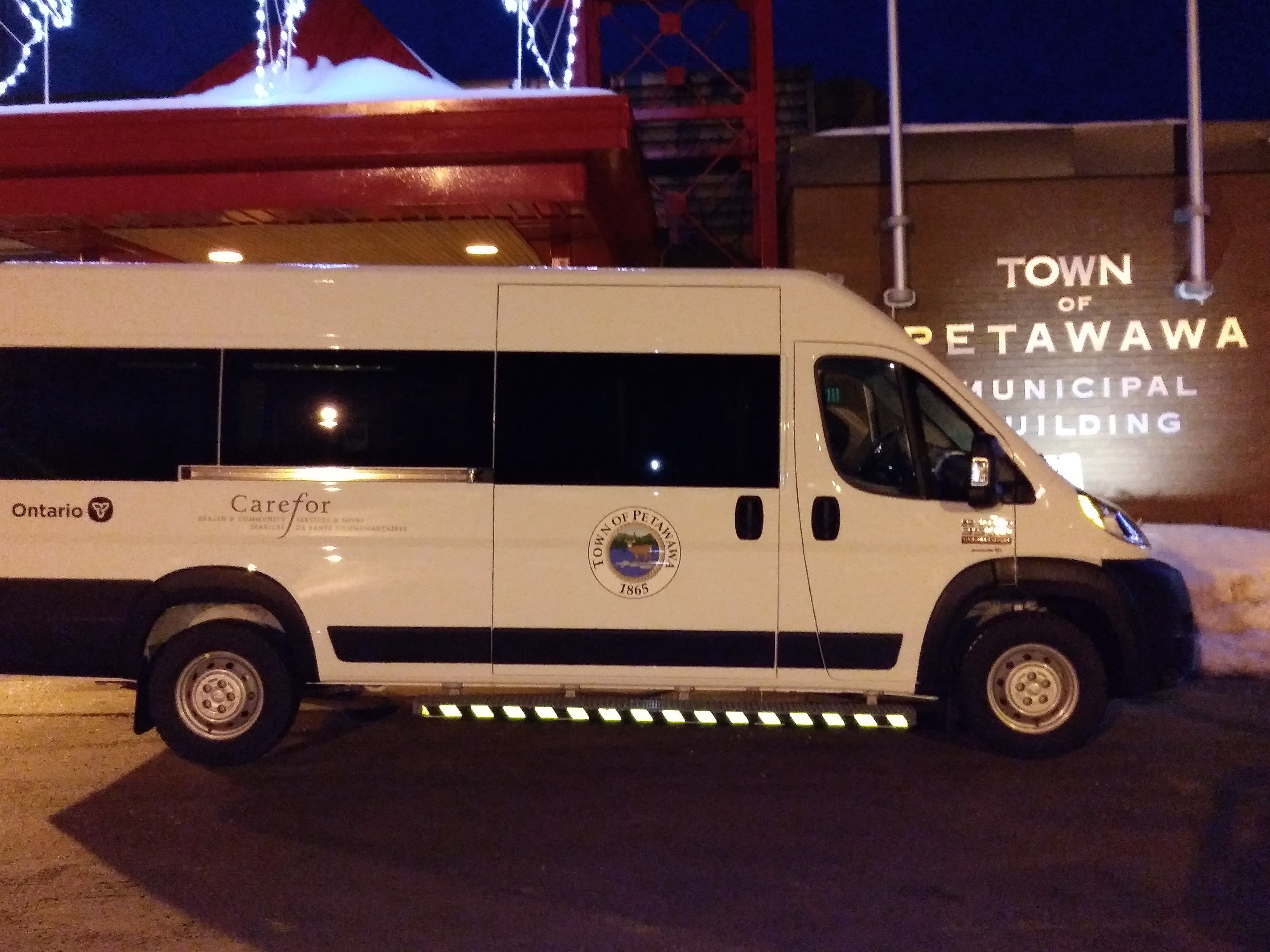 Due to the ongoing effects of the global pandemic, many services have been modified or are operating in a revised format. The community transportation program is such a program as the municipality has a contracted service with Carefor. If you are a senior, a person with a disability, or a vulnerable sector individual and need some assistance in transportation services please contact Carefor direct to discuss options for you.
Inquiries should be made to Carefor at 613-732-9993 ext. 3700.
---
March 16, 2020 Until further notice and based on communications from the Director of Carefor Health and Community Services, Carefor will not be able to provide transportation for non-essential services under the Local Community Transportation program. Delivery of groceries, which would occur as part of a weekly scheduled service on Fridays in partnership with Carefor and Hyska's YIG, will remain operational for the time being.
---
If you are a resident of Petawawa within the geographic boundaries of the municipality, have a disability, live on a low income, are a senior or vulnerable sector individual, and need access to transportation, you can register with Carefor to use the Ministry of Transportation Community Transportation Program. This program is provided thanks to a partnership with the Ministry of Transportation, Carefor, and the Town of Petawawa. The program provides a dedicated accessible vehicle with a door-to-door delivery service for eligible Petawawa residents to meet their non-urgent medical needs.

What kind of Transportation is available?
Planned transportation to various businesses and program providers. A full list of contracted services and times will be posted as they are arranged.
On-demand transportation to meet the daily living needs of eligible residents. To complete banking, personal grooming, or general shopping needs

Who is eligible to use this transportation?
As per the MTO program parameters, the service is first and foremost for individuals with no transportation access or options, such as persons with disabilities, seniors, low-income residents, vulnerable sector youth, and members of an Indigenous community.

What is the fee for this transportation?

The cost of this service is $5.00 each way, per eligible user, within the Petawawa municipal boundaries. A service is a door-to-door option in that the driver will collect you at your residence, take you to the appointment location and then return you back to the residence following the appointment. The fee is payable to the driver at the time of collection.
NOTE: some planned transportation options may not cost the user if the transportation fees are covered by a third party. For example to use the Hyska's grocery bus there is no fee to the user at this time. These types of services will be noted and you will be advised at the time of booking if there is a fee to be paid.
Who do I call to arrange transportation under the Petawawa Local Community Transportation Program?
Carefor at 613-732-9993 ext. 3700.