Tennis Courts / Pickleball Courts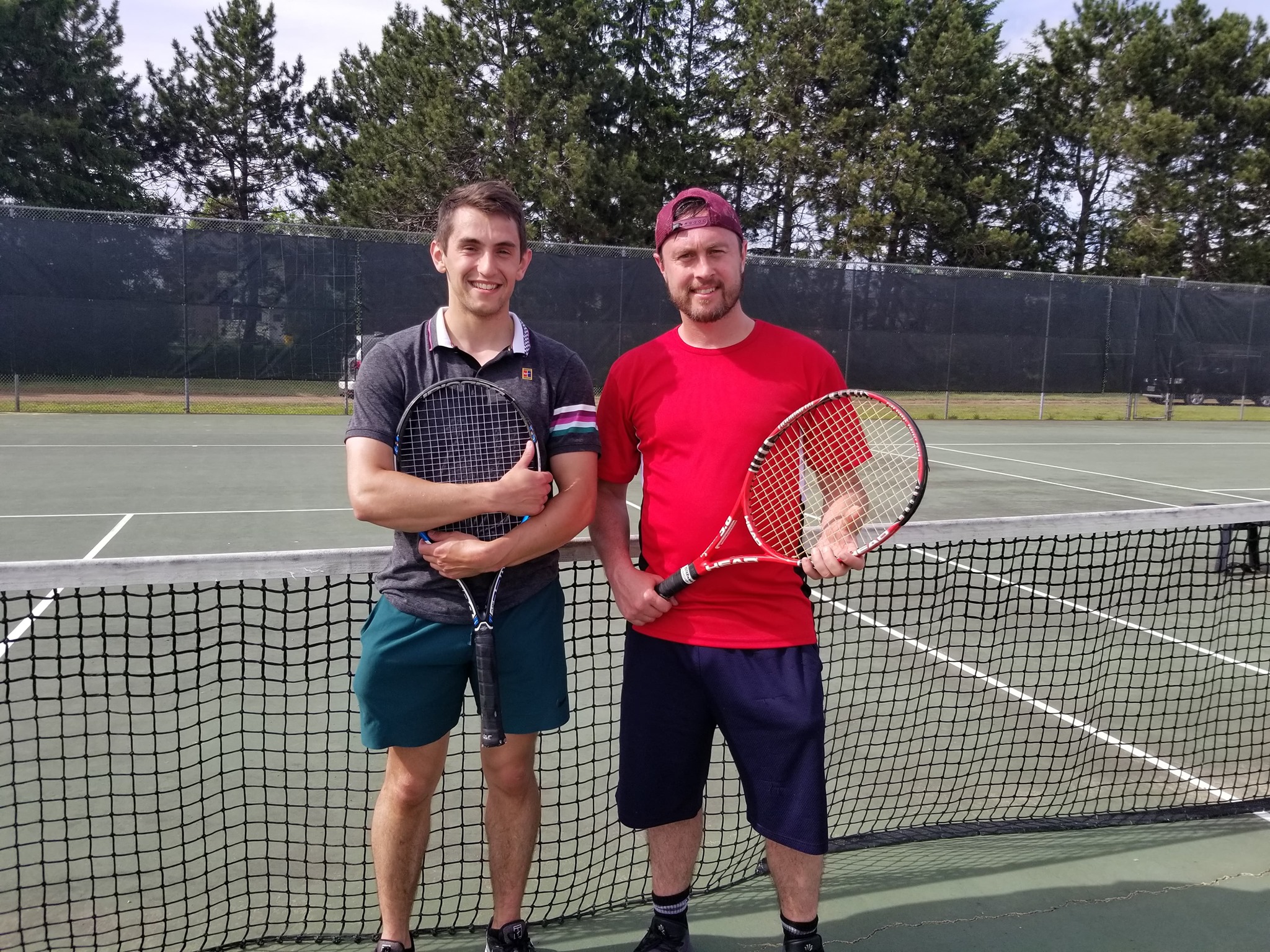 Petawawa Civic Centre Tennis/Pickleball Courts 2023
Community Services Department office (library entrance at Civic Centre) from 8 am to 4:30 pm Monday through Friday, or at the Kinhut from 4:30 pm to 9 pm weeknights and daily on weekends.
Public Drop-in $7.50/hour:
Drop-in users have priority use outside of Petawawa Tennis and Pickleball Club Membership programming indicated on the schedule, club members may play during these times if space is available. Drop-in players may join in during club programming, but club members get priority access during club scheduled programs.
Hours of Operation:
The courts are available seven (7) days a week from 8:00 am to 9:00 pm (see 2023 schedule for details). Play is limited to one hour if there are players waiting for use. Public-use times will vary depending on bookings, events, and tournaments.
Petawawa Tennis and Pickleball Club Seasonal Membership:
Access to court times is outlined in green on the schedule.
Adult/Senior - $70
Youth - $40
Family (2 adults & children) - $150
Cash or cheque payment options only accepted in the Community Services Office
Questions or concerns:
Email: recreation@petawawa.ca
Phone: 613-687-5678 ext. 2101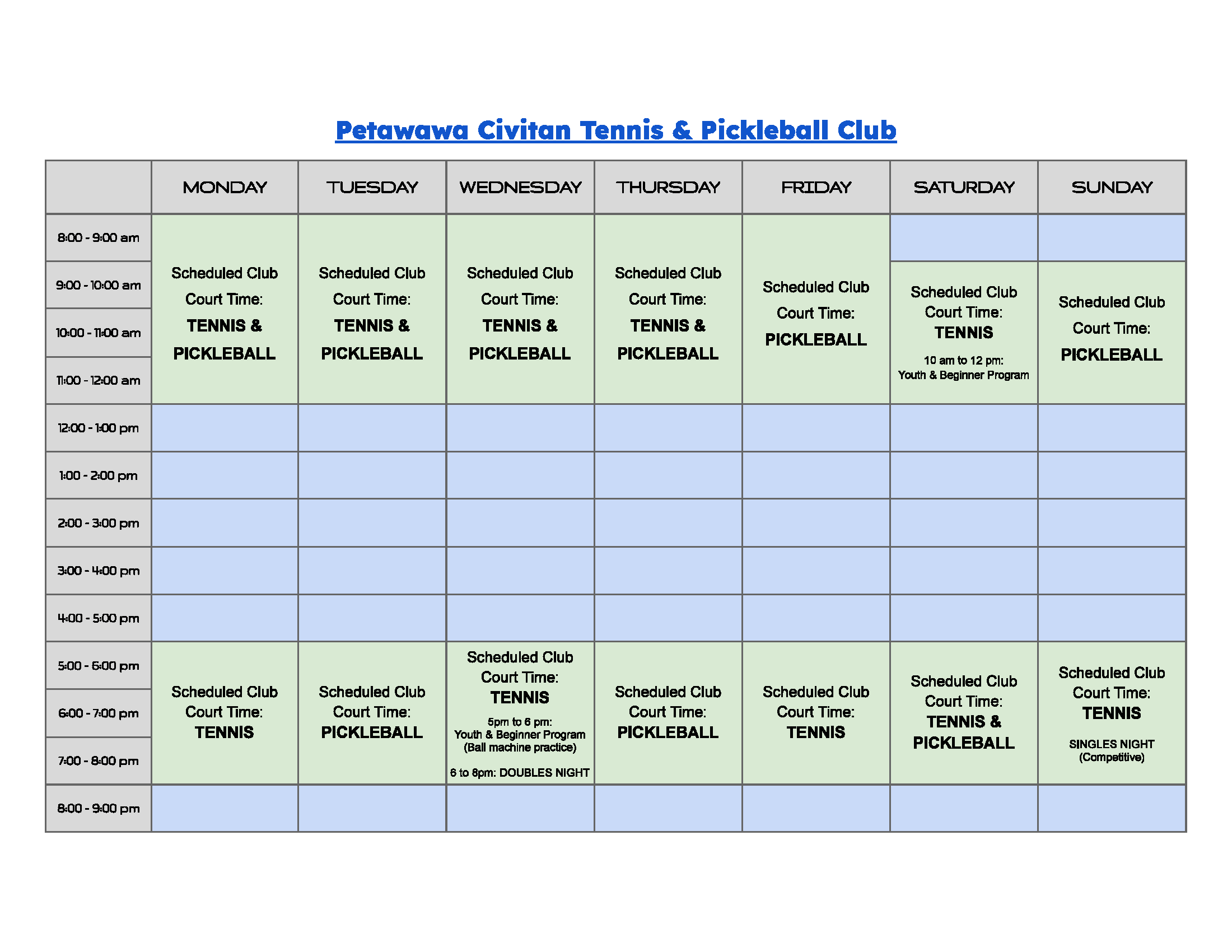 ---
2023 Club inquiries (membership,
schedules, programs, events, etc.):
Website: Petawawa Tennis Club
Email: tennisclubpetawawa@gmail.com
Facebook: PetawawaTennisClub
Phone: 613-602-0417