Tennis Courts / Pickleball Courts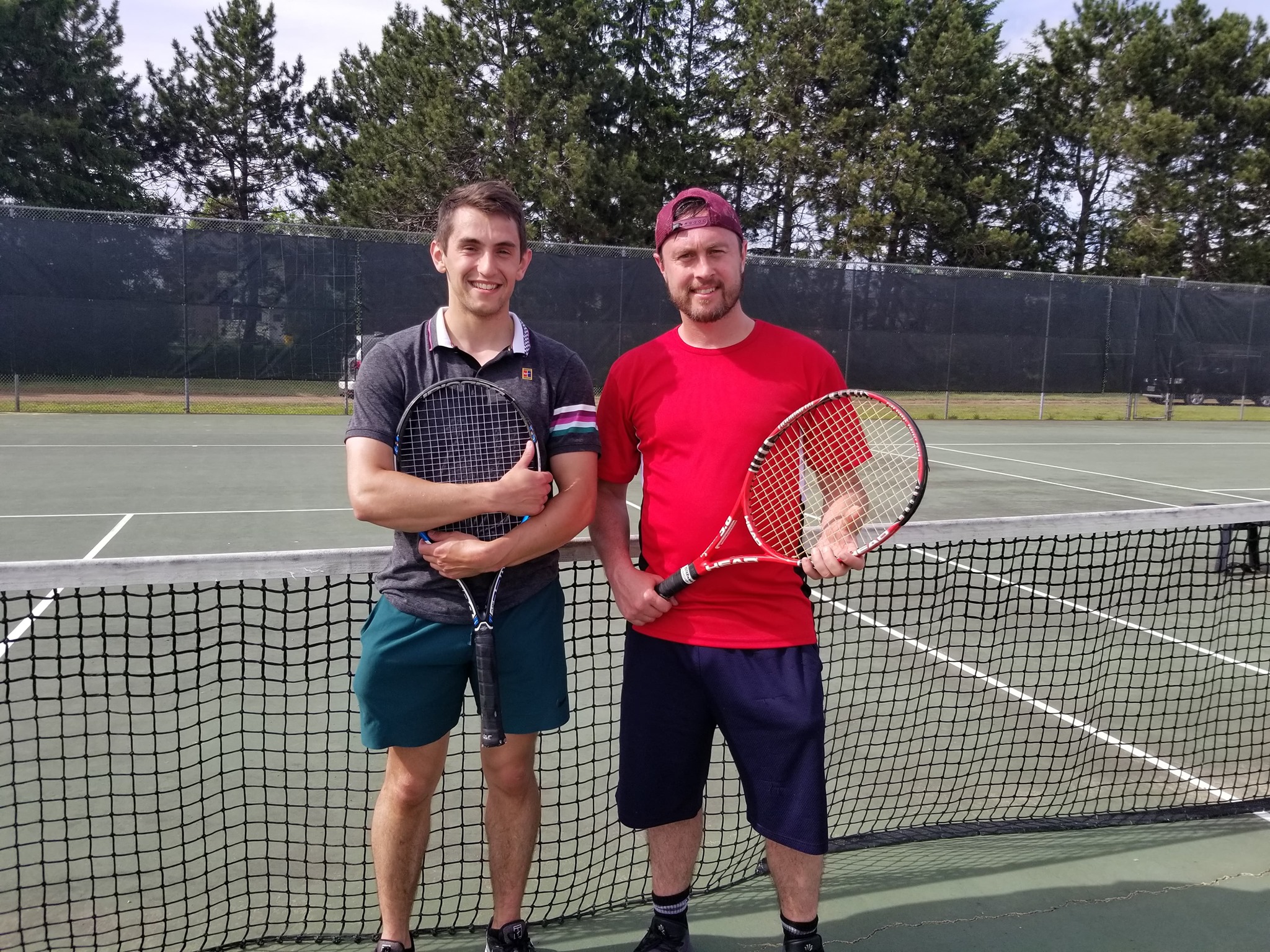 Petawawa Civic Centre Tennis/Pickleball Courts 2022
NOTICE: The 2 lights for the tennis courts at the Petawawa Civic Centre are currently working, one remains inoperable due to an ongoing electrical issue. We apologize for the inconvenience.
Membership is required for use of the court and registration fees can be paid at the Community Services Department Monday to Friday between the hours of 8:00 am and 4:30 pm.
Hours of Operation:
7 days a week – 8:00 am to 9:00 pm (see 2022 schedule above for details). Court use will be on a first-come-first-served basis. Play is limited to one hour if there are players waiting for use. Public-use times will vary depending on bookings, events, and tournaments.
Seasonal Membership:
Tennis Club Membership:
Access to court times is outlined in green on the schedule.
Adult/Senior - $55
Youth - $40
Family (2 adults & children) - $100
Cash or cheque payment options only
Town of Petawawa Membership:
Access to court times is outlined in white on the schedule.
Individual - $50
Family - $80
Cash, cheque, or debit payment options
If your child wishes to play on our courts but you do not have the funds available to purchase a membership, please contact Colin Coyle using the contact information listed below.
Drop-in fee for the Town of Petawawa:
$7.50 for time outlined in white on schedule ONLY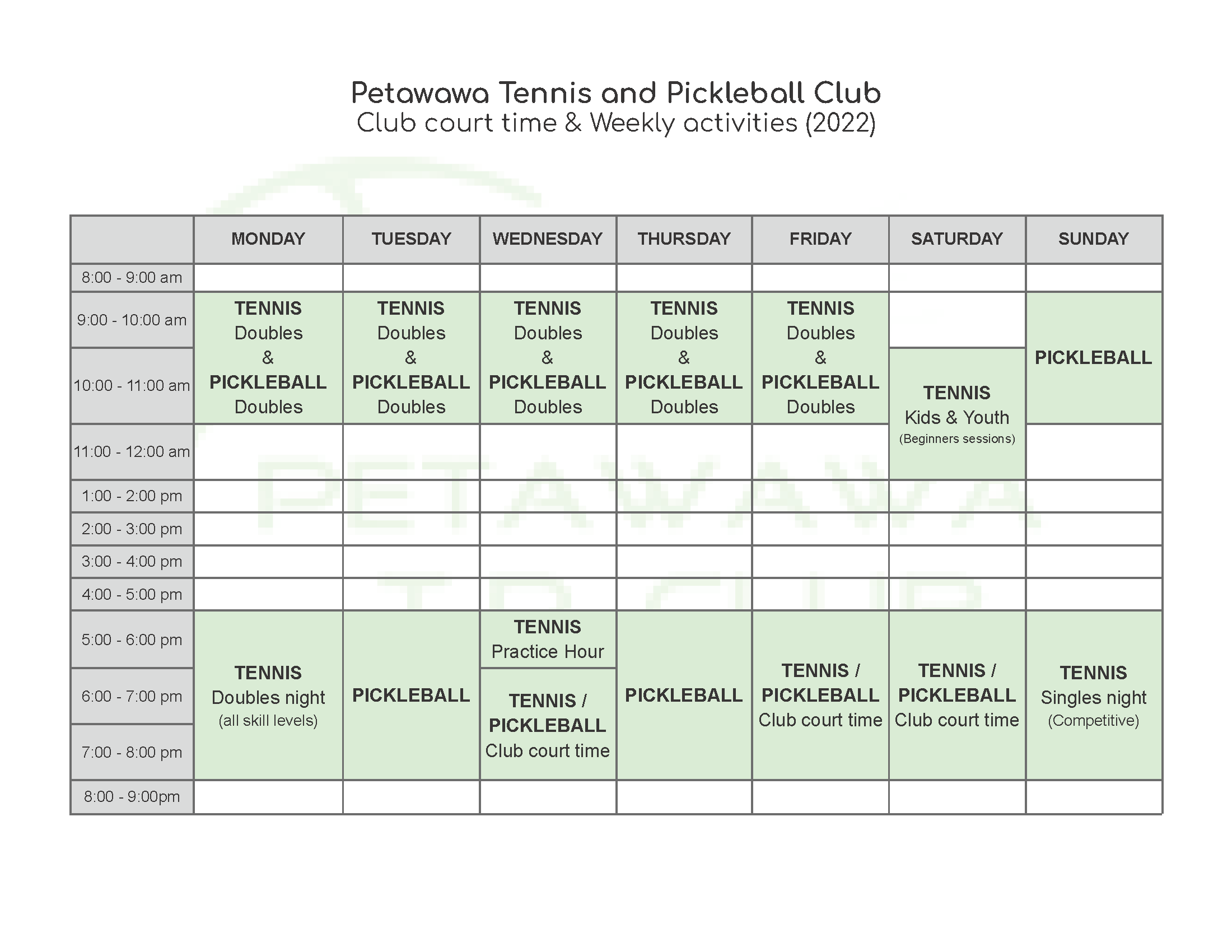 Questions or concerns:
Email: recreation@petawawa.ca
Phone: 613-687-5678 ext. 2101
---
2022 Club inquiries (membership, schedules, programs, events, etc.):
Website: Petawawa Tennis Club
Email: tennisclubpetawawa@gmail.com
Facebook: PetawawaTennisClub
Phone: 613-602-0417