Arena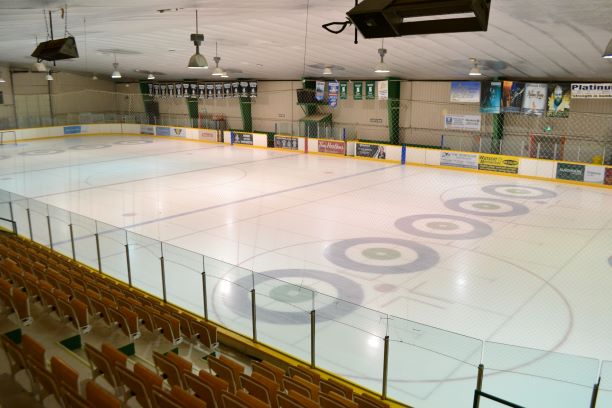 The Petawawa Civic Centre Arena features an 83.5' x 183.5' ice surface. Spectator benches can accomodate up to 656 individuals.

In the winter, ice time is heavily used by local youth organizations, adult seasonal clubs and schools. The Town also hosts public skates during the week and multiple tournaments occur throughout the year.

In the summer, multiple special events are held on the arena floor such vendors shows, sporting events and large reunions.
Should you wish to rent ice or the arena floor, please carefully review our rental Terms & Conditions of Use. Adherance to all items is required in order for a successful season. See below for available times and rates.

Advertising spaces are available on the arena boards and walls. Signs are usually 8' x 3' but smaller dimensions are available around the openings in the boards.
Businesses and organizations are invited to sponsor public skating. This can coincide with our scheduled public skates or during an additional time. Download the information sheet below for program details or contact recreation@petawawa.ca for details.

For rental, and advertising inquiries, please contact our Community Services Liaison:
Email: bookings@petawawa.ca
Phone: 613-687-5678 ext. 2112



2022-2023 Ice Availability
Once our seasonal ice schedule for 2022/23 is determined we will post the remaining available times. Typically weekday afternoons are available and all other times are booked by seasonal clients.
Rates
Category
Applicable Times
Hourly Rate (Tax incl.)
Adult Prime
- Weeknights 5:00 pm and later
- Weekends
$207.00
Adult Non-prime
- Weekdays before 5:00 pm
$140.81
Youth Prime
- Weeknights 5:00 pm and later
- Weekends
$139.49
Youth Non-prime
- Weekdays before 5:00 pm
$95.61

Please check our Events Calendar for tournaments or special events affecting ice availability; these are NOT listed above.