The Barbershop Petawawa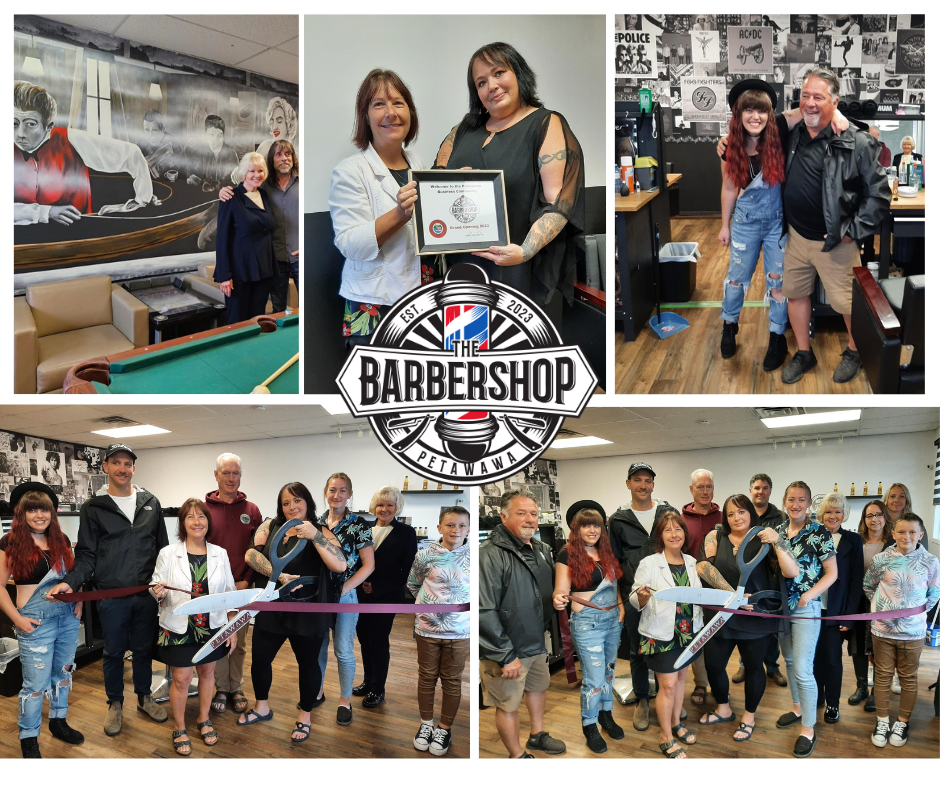 We gathered to celebrate the Grand Opening of The Barbershop Petawawa at their new location 1049 Victoria Street Unit B!
Tanya and her team have created such an inviting and interactive space. There is an art mural in production from local artist Jeff Jones and a great album wall created by Tanya!
Guests attending this business for walk-in services can play a game of pool or on the electronic game board.
During the month of September if you attend this business you can also enter the draw to win two tickets to the upcoming Pints and Gourds event that is part of the Petawawa Ramble.
Background:
Tanya took over the former site of Razor's Edge in Petawawa in January of this year. The business was destroyed in a fire in August and now Tanya has re-established at this new location. We encourage everyone to come and support this local business that is also looking for another barber to support its clientele!
Welcome to the Petawawa Business Community Tanya and the team of The Barbershop Petawawa ... again!