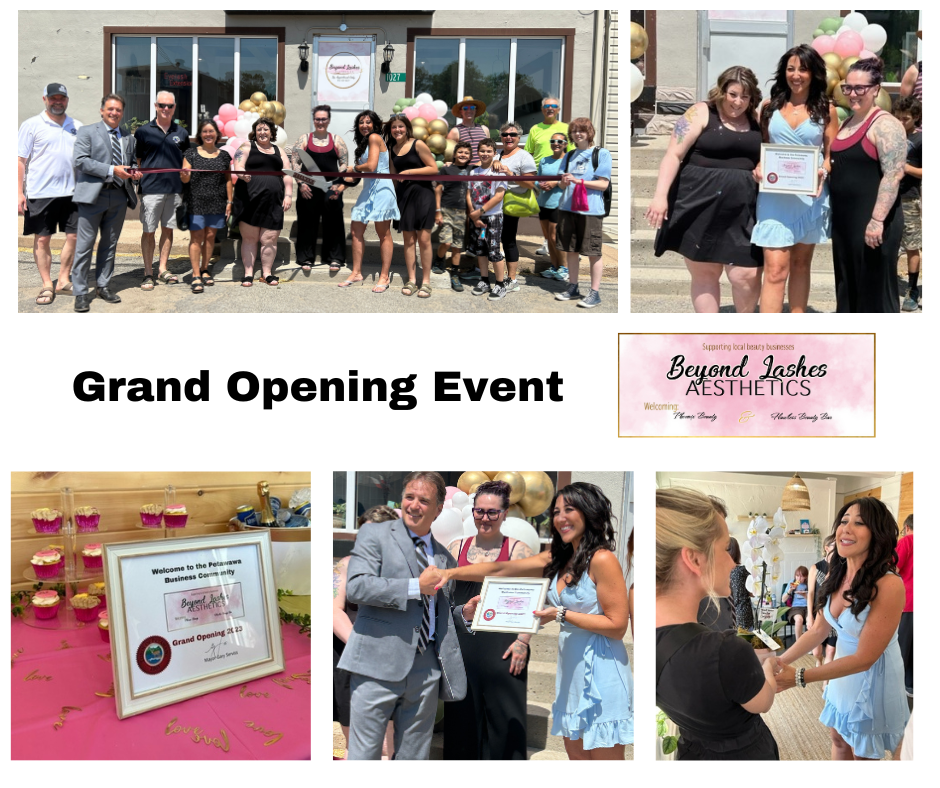 Petawawa, ON – A new local collaborative beauty service is now open in Petawawa. A passion project for Rebecca Wyatt, who has been an area barber for the last 16 years, this new space is not only an opportunity for her to provide lash services herself, but she now can support other local entrepreneurs who are looking for space to showcase their artistry.
Beyond Lashes Aesthetics is located at 1027 Victoria Street. Services are available by appointment not only for Rebecca's clients but for those fellow entrepreneurial businesses Phoenix Beauty and Flawless Beauty Bar.

For those who know Rebecca she is extremely community-minded and loves to engage with people of all ages. As proven by her many years working at the former iconic Danny's Steakhouse. In a position she held at the PSP Petawawa Community Recreation Centre one of her duties was to facilitate the DOVE program; a self-esteem and wellness workshop for children ages 10 -14. It was during this experience that she realized she wanted to help provide the opportunity to make people feel beautiful inside and out.

Now two months into her new space they are ready to open the doors and host their Grand Opening. You are invited to attend a special event on Saturday, June 3rd from noon – 2 pm. Lots of draws, activities, and networking will take place. Representatives from Council and the local Petawawa Business Advisory Network will be in attendance for the ribbon-cutting ceremony.

For further information contact:

Beyond Lashes Aesthetics
Rebecca Wyatt
613-401-0377
beyondlashesaesthetics@gmail.com