Doran Sushi - Chinese Buffet and All-You-Can-Eat-Sushi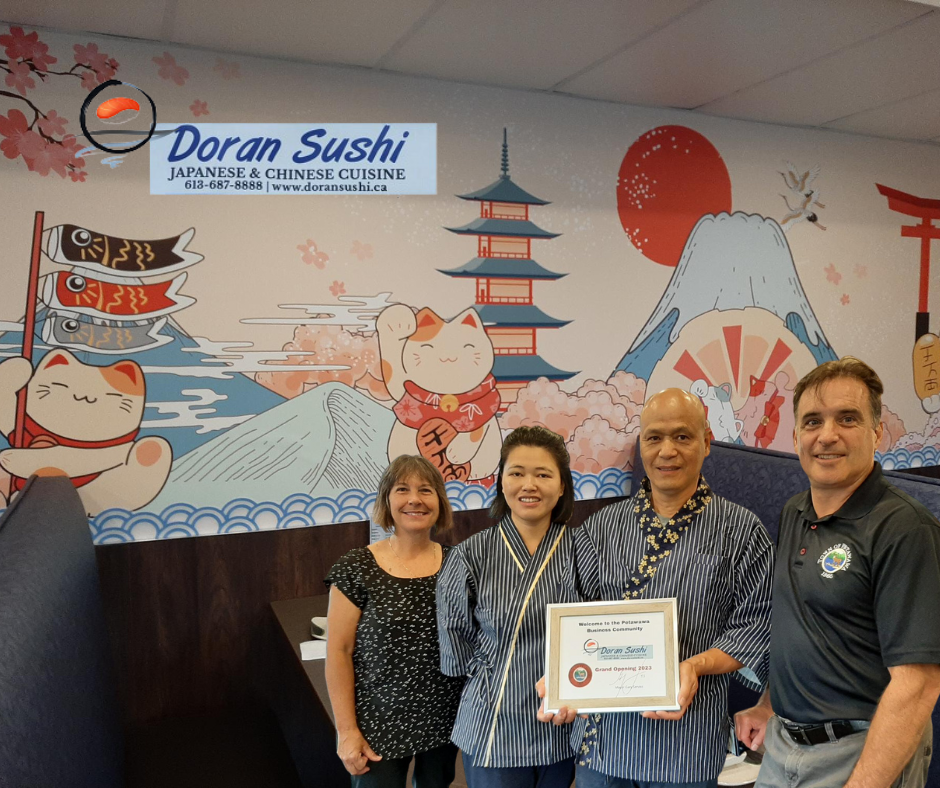 July, 28 2023 Today we celebrated the opening of Doran Sushi located at 1 Doran Road in the Town of Petawawa. This new dine-in restaurant offers a Chinese buffet service and all you can eat sushi plate service.
Taking part in the official opening were Mayor Gary Serviss, Deputy Mayor Theresa Sabourin, and members of our Petawawa Business Advisory Network. Mei Na Wang was surrounded by the support of her father, fellow family members, and her staff team!
Mei Na and her team are pleased to be able to serve and diversify the food options for the residents and visitors to Petawawa! They welcome you to come and visit them in their newly designed space.
Note: Fijisan Sushi, also managed by Mei Na, located at 3477 Petawawa Blvd. is temporarily closed as they renovate and rebrand this location in preparation for a new Vietnamese-themed menu and food service.