Petawawa Town Centre - Retail A (Development Opportunities)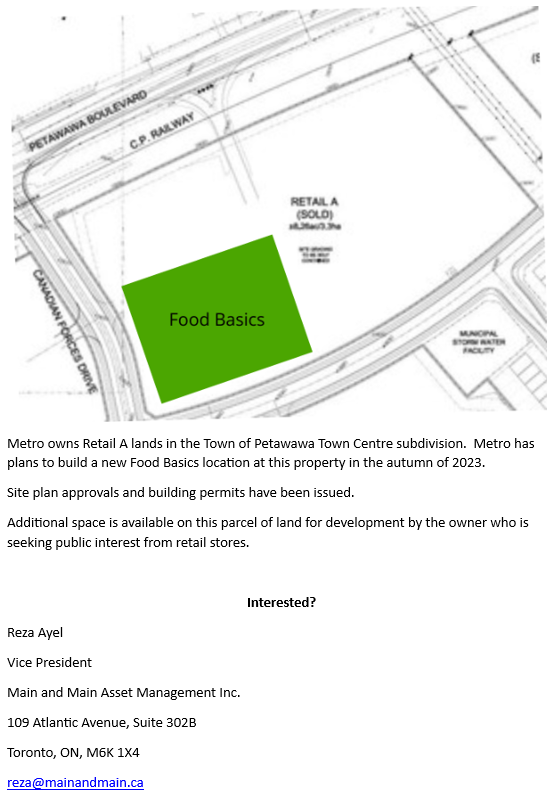 Looking for a central commercial development space in Petawawa? Work with Metro which owns prime commercial lands in the heart of our Town and is looking for potential retailer interest to further develop Retail A along Petawawa Blvd.

Interested?
Reza Ayel, Vice President
Main and Main Asset Management Inc.
109 Atlantic Avenue, Suite 302B
Toronto, ON, M6K 1X4