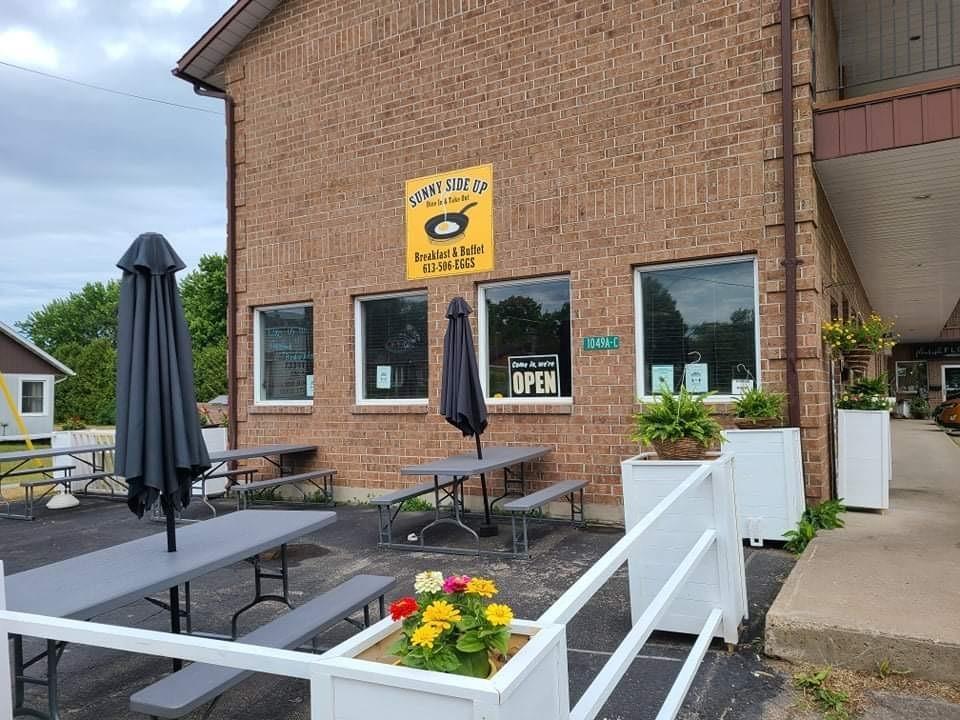 Currently set up as a breakfast restaurant, this business is located in the heart of Petawawa. Just a short drive from Garrison Petawawa, in a community of 18,000+ residents of whom 68% live and work within the community. This is currently the only sit-down restaurant serving breakfast in the town. High-traffic location, the second busiest road in all of Renfrew County, just one block from the main street of Petawawa Blvd. The business has newer equipment that was put in place with the business opening in March 2020. There is already agreements with takeout and delivery options through Valley Eats. Approx. 1,500 Sq Ft leased space with walk-in cooler, 17 tables inside, and seasonal outdoor patio seating for 36. Accessible washroom. This is a small, manageable turn-key business for someone looking for a start in the food service industry or who wants to continue to provide a much-needed breakfast service to our community. Be your own Boss!
Note: The lease fees for the rental space are not reflected in the purchase price. A lease will need to be negotiated with the current owner who is willing.
Interested purchasers should check with the local municipality in advance of leasing to ensure that any business use or intended use is permitted. Business registration and potential change of use review will be necessary for new owners to complete.