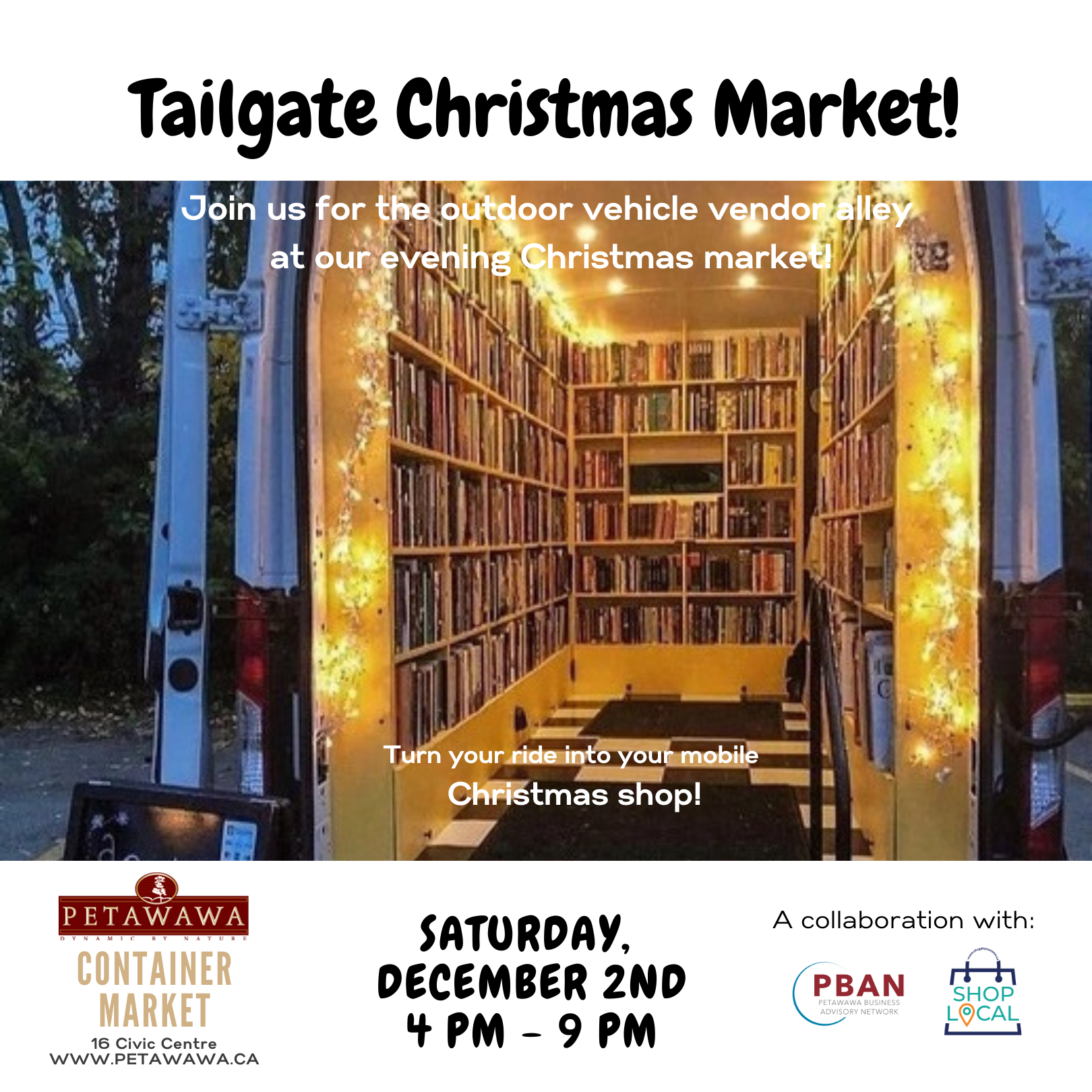 The Petawawa Business Advisory Network will be hosting an outdoor Christmas Market in collaboration with the Town of Petawawa's annual Christmas parade and tree lighting events.
When: December 2, 2023
Time: Vendor Market 4 pm - 9 pm
Where: Petawawa Container Market - 16 Civic Centre Kin Hut Parking Lot
Admission: FREE
Parade details are available via this page: Santa Claus Parade - The Town of Petawawa
The parade will pass by the outdoor Christmas market just around 8 pm where we will have everyone gather to witness the lighting of the tree and the music of the Military Wives Choir.
Follow our social pages @petawawacontainercontainermarket - we are on Facebook and Instagram.