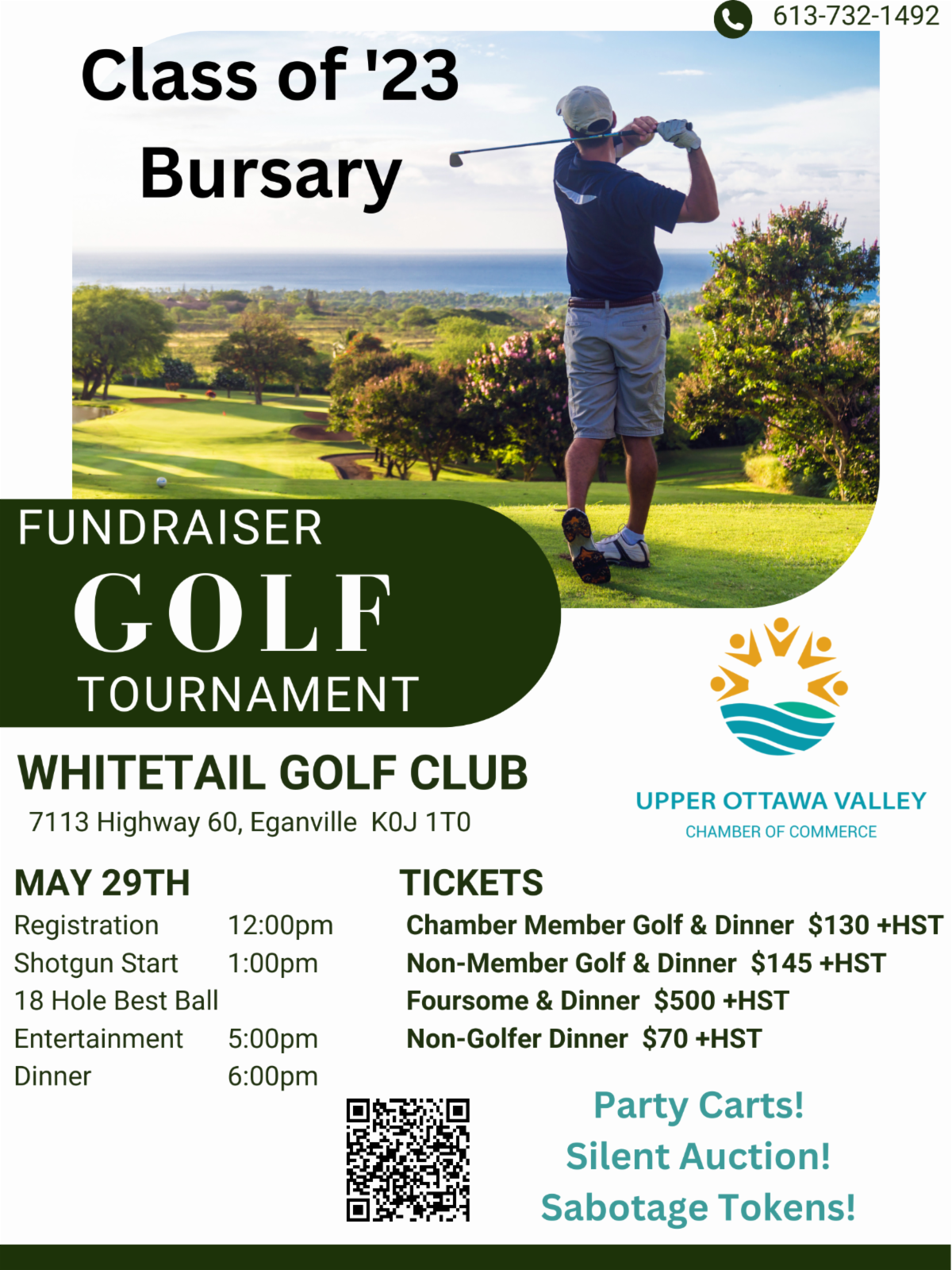 The Upper Ottawa Valley Chamber of Commerce is hosting an 18-hole best ball Golf Tournament Monday, May 29th, at White Tail Golf Club in Eganville, to raise funds in support of our Class of '23 Bursary program. This program will provide graduating high school students from this region cash rewards of $250 toward the purchase of educational materials for post-secondary studies.
As a membership-driven organization, the Chamber relies on the support of the business community to sponsor efforts such as these. With you, at this fun-filled event, they are certain to meet their fundraising goal to offer bursaries for every high school in the UOVCC catchment area and to continue to operate the chamber of commerce that supports its communities. A reminder that these efforts "Take a Village".
Registration starts at noon and dinner will be served at 6:00 pm. Not a golfer? That's ok! Dinner and dancing tickets are available too.
Ways to participate:
Chamber Member Golf & Dinner $130.00
Non-Member Golf & Dinner $145.00
Golf Foursome & Dinner $500.00
Not a Golfer Dinner Ticket $70.00
To book or sponsor: Class of '23 Fundraiser Golf Tournament (upperottawavalleychamber.com)