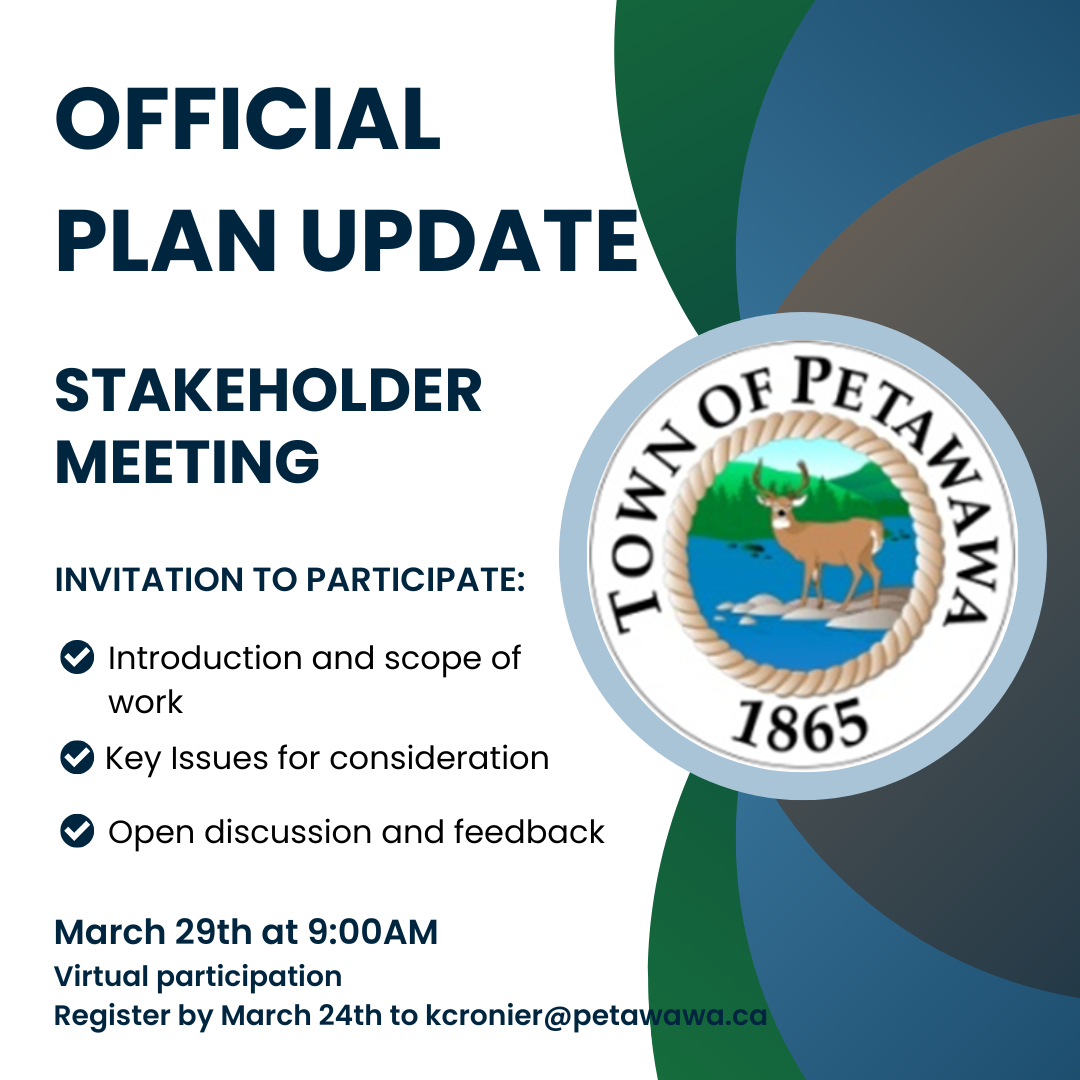 The Town of Petawawa is preparing an Official Plan Review and is seeking input from the Petawawa community through a Community Stakeholder Working Group (Working Group). The purpose of this group will be to provide insights into key issues and directions to guide the Town's development. The Working Group represents a broad range of interests needed to inform the Official Plan Review, including Business and Economic Development, Growth Management, Youth and Seniors, Social Services, Accessibility, Housing, Health, Education, Employment, and Culture and Heritage.
As an organization related to one of these key interests, we would like to invite a representative of your organization to join the Working Group. As a member, your representative will attend two Stakeholder Meetings with Town staff and the project consultant team, as well as being invited to share written comments and ideas throughout the project.

Meeting #1 is scheduled for March 29th, 2023, at 9:00 a.m. (virtual), and will include the following elements:

• The introduction of the project team.
• A presentation outlining the scope of the Official Plan Update project and its desired outcomes.
• A discussion of the key issues that should be addressed in the Official Plan Review.

If you are interested in participating in the Stakeholder Meeting, please RSVP by March 24, 2022, to:

Karen Cronier
Director of Planning and Development,
Community Emergency Management Coordinator
Town of Petawawa

Please include the following information with your RSVP:
• Name of your organization and designated representative
• An email address for the representative

Thank you!