Town 25th Anniversary Celebration - Schedule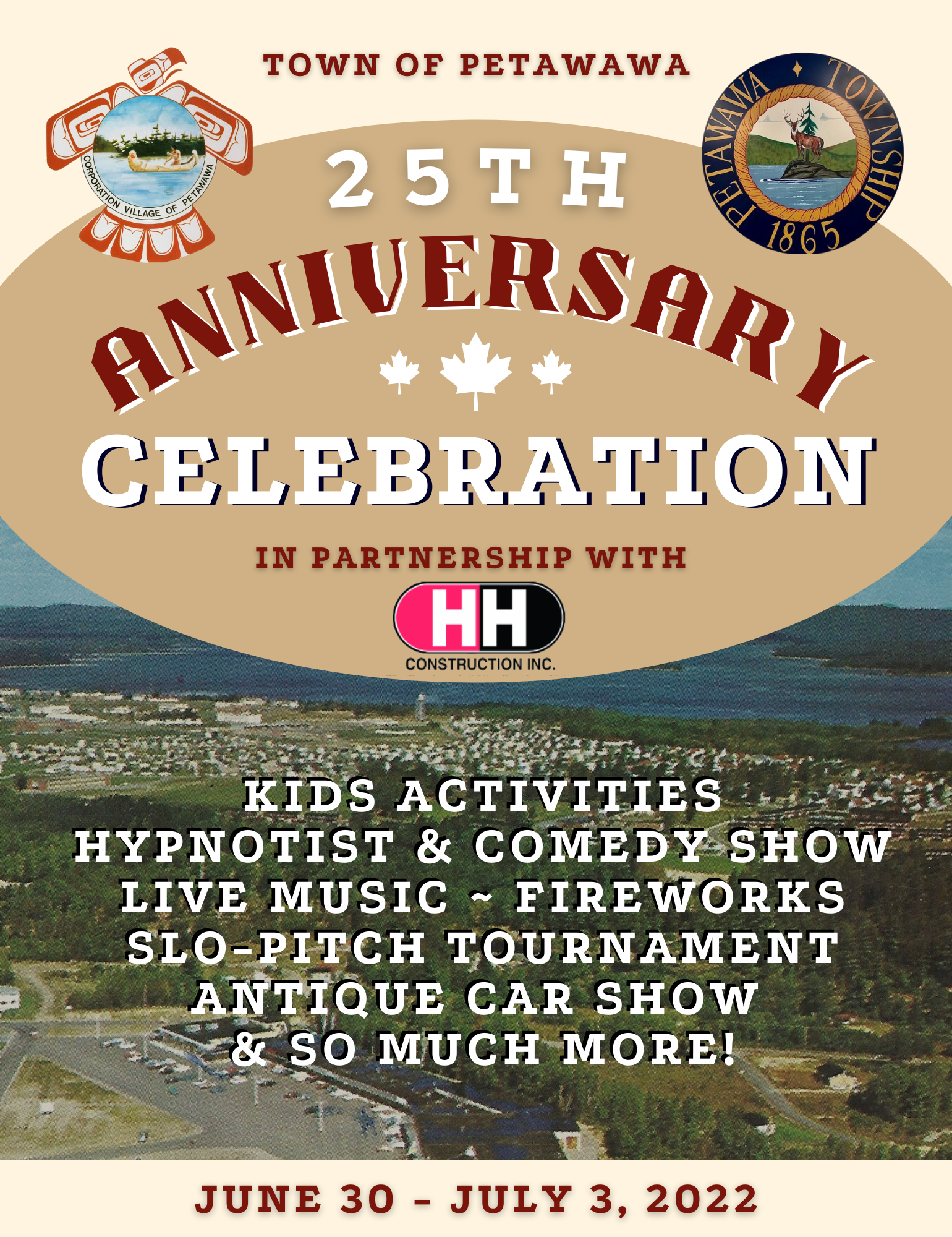 An exciting milestone for Petawawa will be celebrated this Canada Day weekend. July 1, 2022, will mark the 25th anniversary of the amalgamated Town of Petawawa.

In order to celebrate this important milestone and recognize the achievements of the Town during its amalgamated 25 years, an ad-hoc committee comprised of staff, Council, and community partners were convened in early 2021 to look at possibilities of creating a celebratory event and a legacy project. A four-day celebration event has been scheduled for June 30th to July 3rd at the Civic Centre and other Town facilities.

The ad-hoc committee has also proposed a legacy project, benefiting the community, in the form of the design and construction of a Comfort Station along the Algonquin Trail. The proposed Comfort Station would provide needed services including washroom facilities, tourism promotion, customer service, a warming lounge, a gazebo for promotion and events, professional landscaping, and a destination for trail tourism and Petawawa residents. The proposed design of the Comfort Station would blend Petawawa's rich rail history with modern designs to complement the recreational aspects of the Algonquin Trail.

We hope to see residents come out and gather together safely to celebrate our great community and partake in the numerous events and activities for all ages over the entire weekend!
---