Skating
Upcoming:
Indoor Skating 2020-21
Petawawa Civic Centre - 16 Civic Centre Road
Indoor public skating is scheduled on Wednesdays and Fridays from 11:30 to 12:30 pm starting October 14, 2020.
Please read the Public Skating Covid Protocols for important info regarding public skating.
A maximum of 50 participants will be permitted.
Spectators are discouraged. One spectator is permitted per registration for patrons under the age of 18.
Pre-registration is required through Eventbrite. Registration for each skate will open one week prior and close at 10:30 am the day of the skate.
Doors will be open from 11:15 to 11:30 am ONLY. Enter around the back of the arena through the double doors (see photo above).
Check-in upon arrival at each skate is required.
Skating is FREE!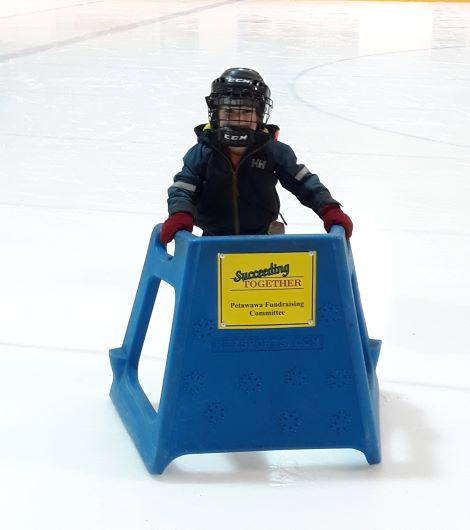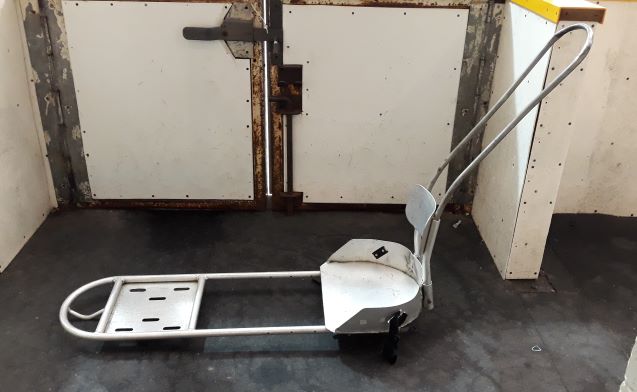 Stollers are not permitted on the ice. Skating aids are available and should each be used by one patron only during each skate (no sharing).
skating aid for toddlers
sled for infants

---
Outdoor Skating (Seasonal)
677 Pineridge Crescent (laneway left of the park)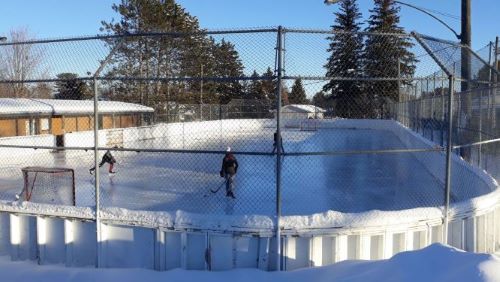 General hours: 10:00 am (after morning maintenance) to 10:00 pm.
The outdoor rink opens seasonally from January to March. The opening date requires a period of colder temperatures in order for the base layers to freeze consistently.
The rink is lit in the evenings and has 2 heated change rooms (closed for 2021 season). Please note that there are no washroom facilities on site.
Please check the 2021 Outdoor Ice Rink document below for Covid-19 Protocols and the 2021 schedule. In any other year, there are no scheduled skates at the outdoor rink - skate at your leisure during the opening hours.

Please check our Events Calendar and the Closures and Cancellations page to verify any dates that skating is cancelled/not scheduled and/or the outdoor rink is closed.