Santa Claus Parade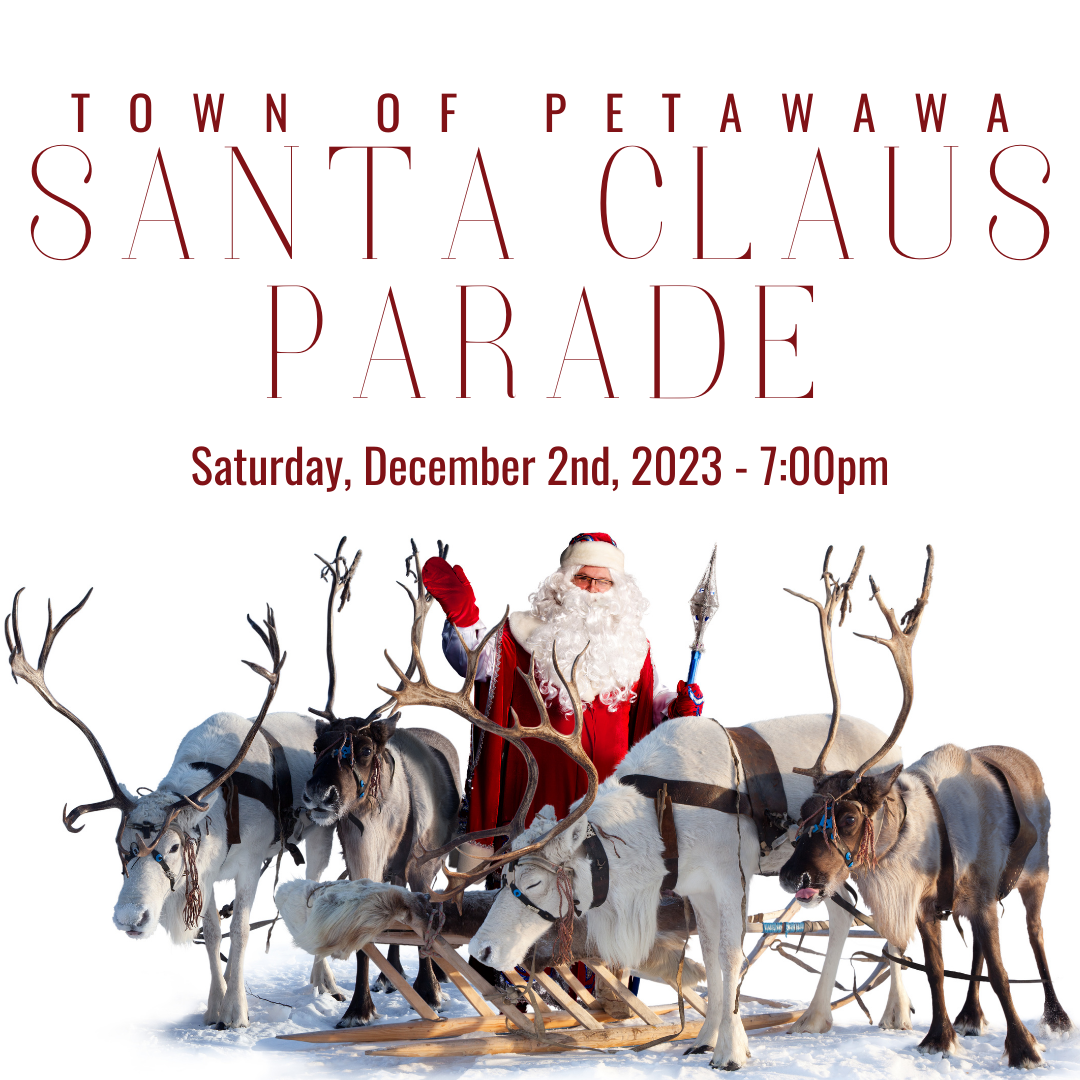 The Town of Petawawa invites families, friends, businesses and organizations to join in the celebration, enter a float and show your Christmas Spirit! Line the street along the parade route for your chance to catch a glimpse of SANTA and the many lights and decorations.
Route
This year's parade will be happening on Saturday, December 2nd, 2023 starting at 7:00 pm. The parade will travel Petawawa Plaza, Mohns Ave., Doran, Herman St. Murphy Rd., Civic Centre Rd. and then finish at the Civic Centre Parking lot.
After the parade, join us for the Tree Lighting Ceremony & our first Bright Lights Festival Walk, and an Outdoor Christmas Market (market only 4-9pm) all starting in the Petawawa Container Market (Kinhut).
Want to Enter a Float?
Please note registration is required to enter a float into the Santa Claus Parade. ***REGISTRATION IS NOW OPEN*** A downloadable pdf form can be found using the link below and must be submitted to ccoyle@petawawa.ca
For more information:
Phone: 613-687-5678 ext. 2102
Email: ccoyle@petawawa.ca