Christmas Craft Show - December 3
December 3rd, 2023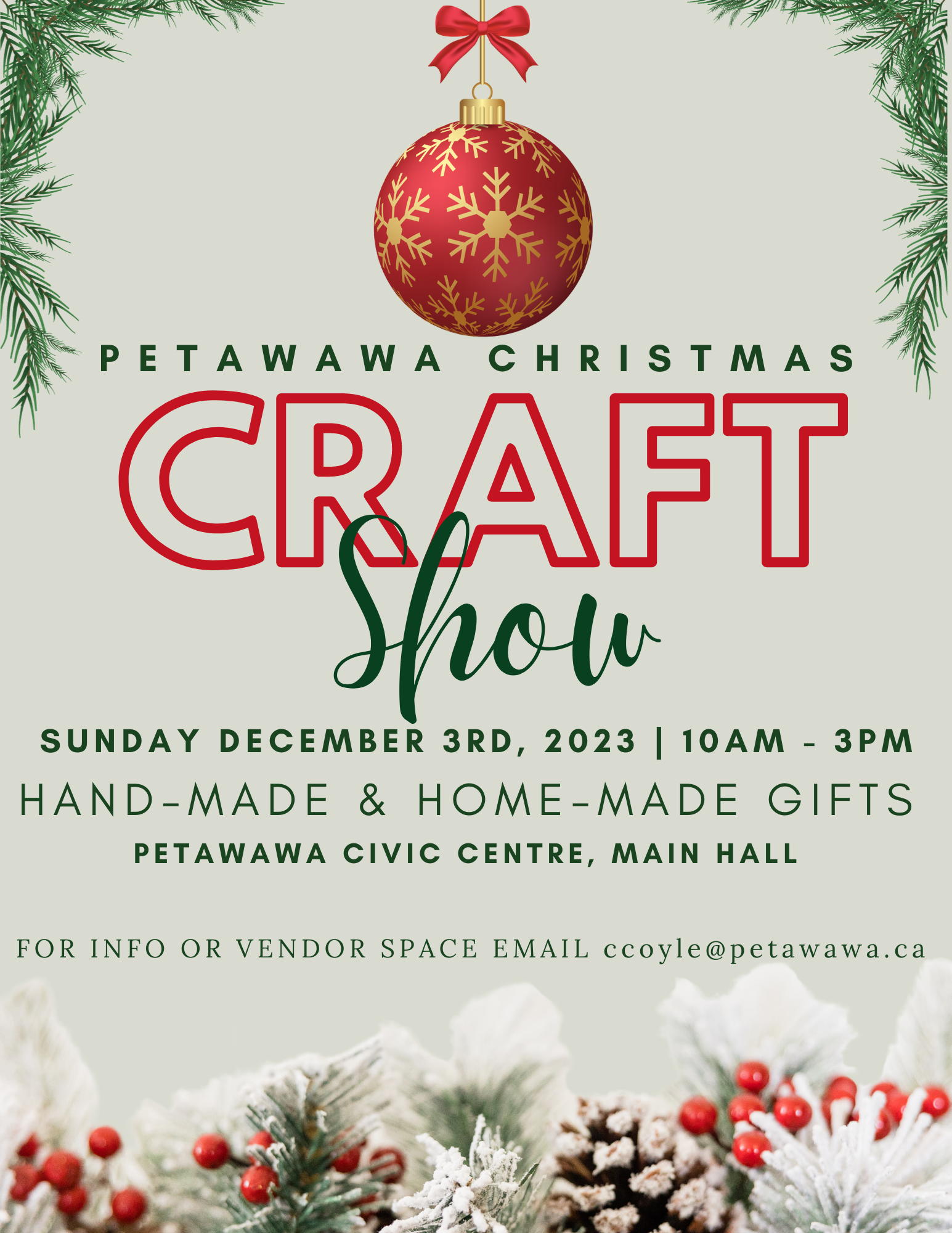 The Christmas Craft Show features local artisans and businesses showcasing various hand-crafted or homemade gifts. Find that unique gift for that special someone in your life. Buy a great handmade gift for a friend or family member and support a local entrepreneur/maker.
When: Sunday, December 3, 2023
Where: Upstairs Hall at the Petawawa Civic Centre
Time: 10:00 am - 3:00 pm

For more information:
Phone: 613-687-5678 ext 2102
Email: ccoyle@petawawa.ca
There is a public skating event happening from 1:00 pm - 2:00 pm so you can shop while your children skate!
Vendors Needed:
We are still looking for some more vendors, if you are interested please complete the downloadable pdf below and submit to the Community Services office located in the Civic Centre on the Library side or by email directly to ccoyle@petawawa.ca