Christmas Craft Show
December 5th, 2021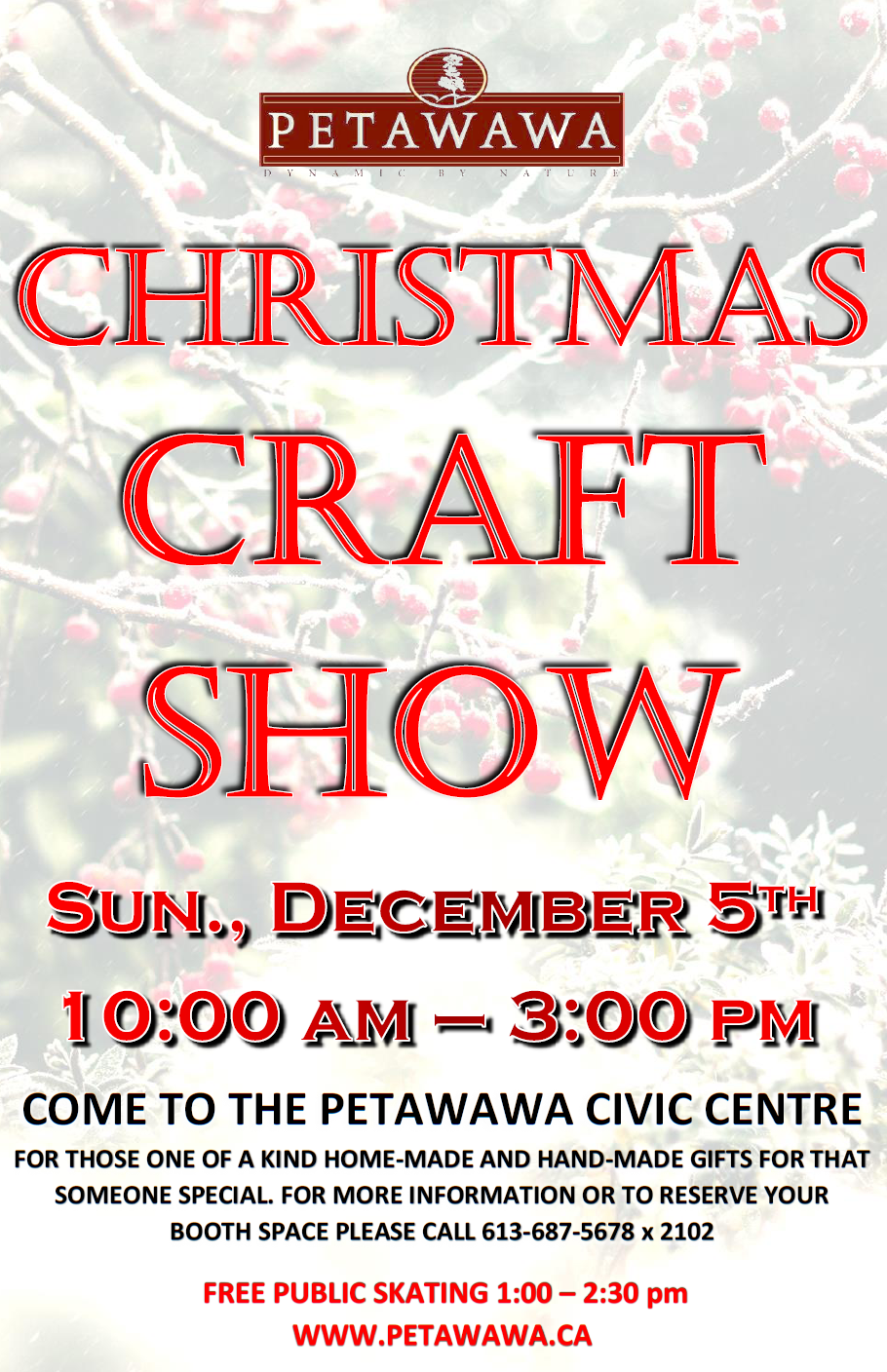 This year's Christmas Craft Show will be held on Dec. 5th, 2021 from 10:00am - 3:00pm.
The Christmas Craft Show features local artisans and businesses showcasing various hand-crafted or home-made gifts, novelties and various other speciality products. Find that unique gift for that special someone in your life. Buy a great handmade gift for a friend or family member while supporting a local entrepreneur.
Please note that double vaccination (2 doses + 14 days) or proof of medical exemption is required for all vendors and shoppers aged 12 and up.
For more information:
Phone: 613-687-5678 ext 2102
Email: ccoyle@petawawa.ca