UOVCC Annual Business Excellence Awards
September 25th, 2020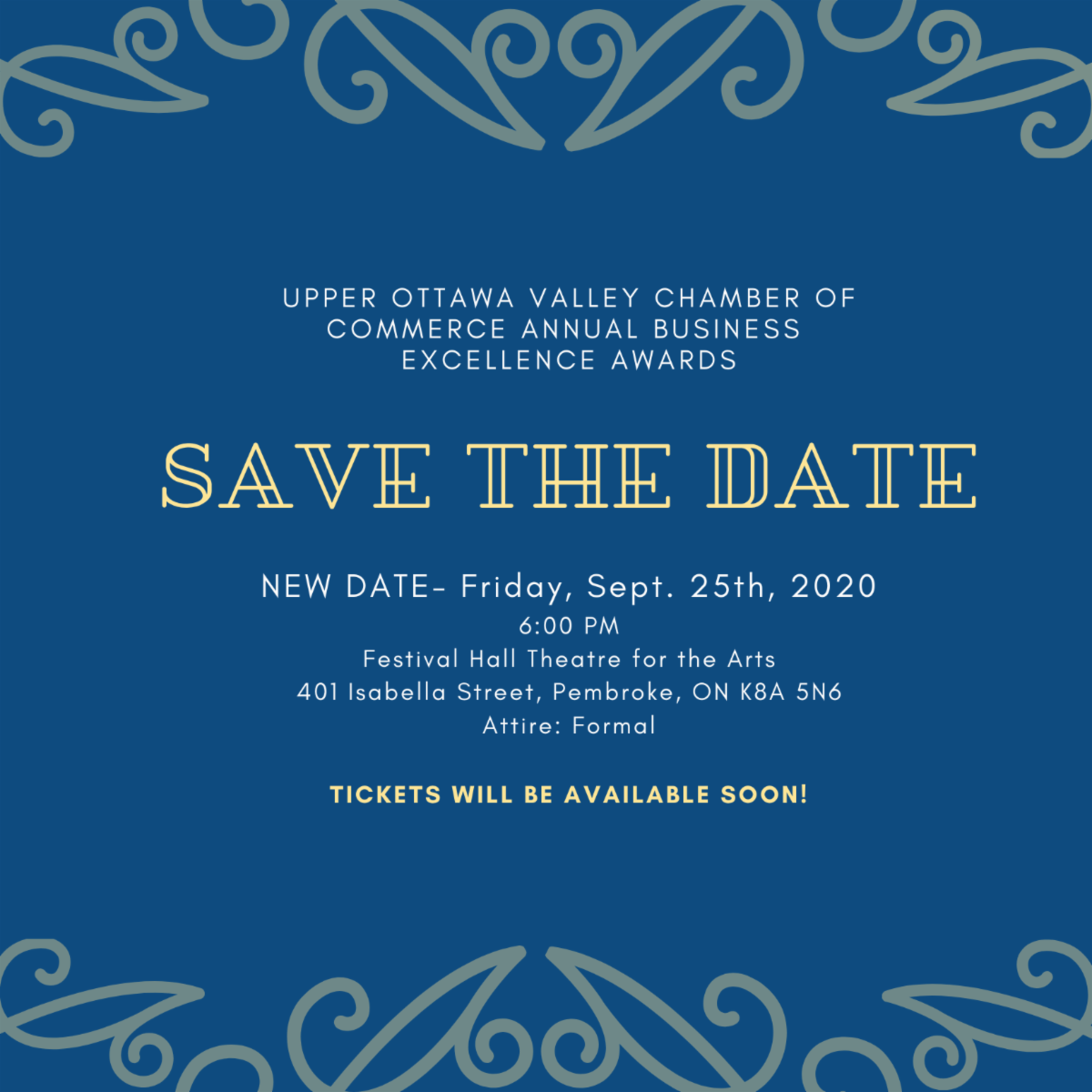 Note due to COVID-19 the date of the UOVCC gala has been changed.

The Business Excellence Award is an annual event put on by the Upper Ottawa Valley Chamber of Commerce to celebrate business excellence in twelve categories with a Lifetime Achievement Award recognition. It is the premier business event held to honour business achievements in the Upper Ottawa Valley.

The event this year will take place at Festival Hall (401 Isabella Street, Pembroke) on Friday, September 25th starting at 6:00 pm for drinks and hors d'oeuvres (cash bar only supporting Festival Hall). The entertainment and awards presentations will commence as of 7:45 pm. Tickets are $65 (tax inclued).