UOVCC Annual Business Excellence Awards
September 30th, 2020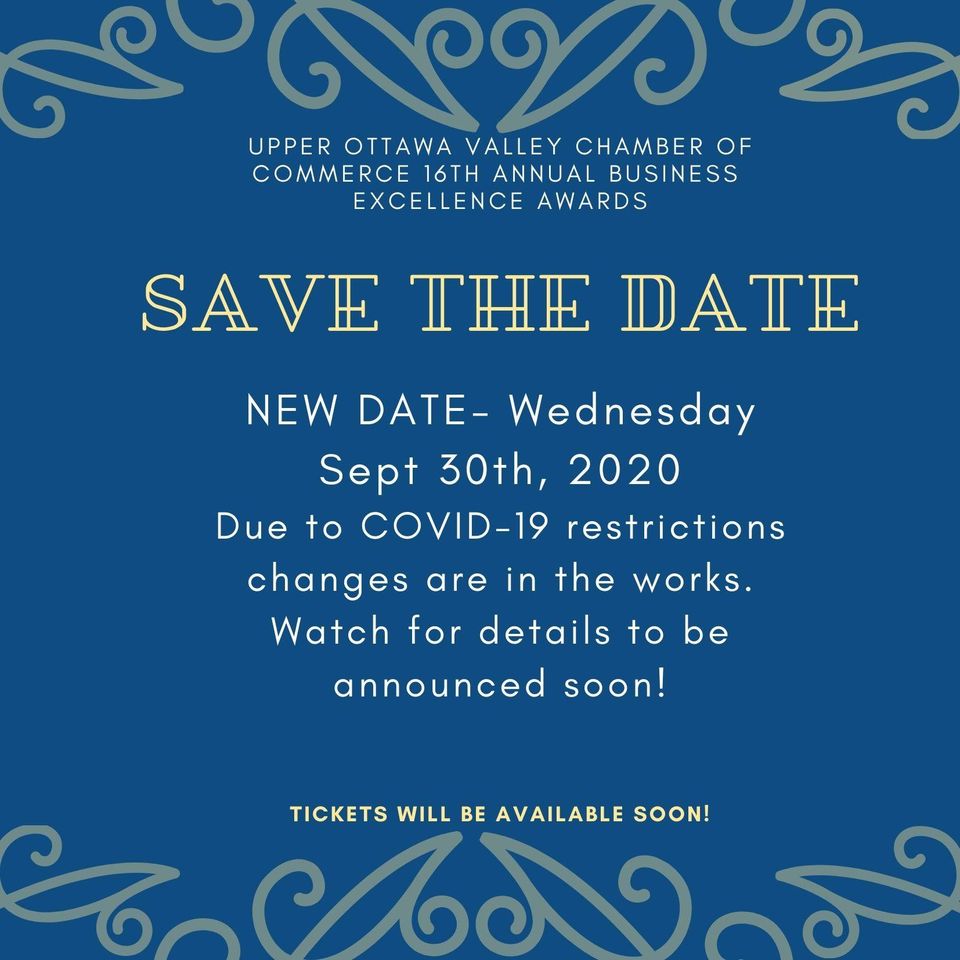 Note due to COVID-19 the date of the UOVCC gala has been changed.
The Business Excellence Award is an annual event put on by the Upper Ottawa Valley Chamber of Commerce to celebrate business excellence in twelve categories with a Lifetime Achievement Award recognition. It is the premier business event held to honour business achievements in the Upper Ottawa Valley.

The event this year will take place at The SKYLIGHT DRIVE IN (199 Forest Lea Road Pembroke) on Wednesday, September 30th. Tickets must be purchased in advance. Tickets can be purchased online.

Your ticket price of $40/person (includes tax) will include not only your admittance, special food by Little Things Canning Company, the awards ceremony and a movie! Following the awards ceremony (combination of virtual and live) for those who would like to remain there will be a showing of "Mama Mia".