UOV Chamber of Commerce AGM
February 23rd, 2022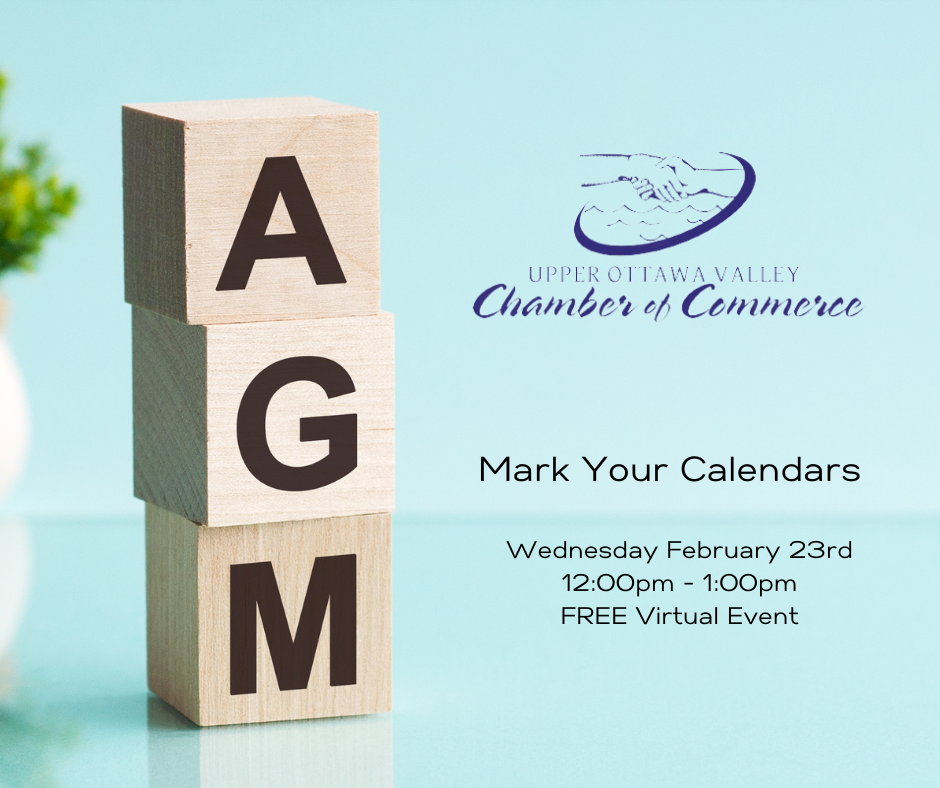 SAVE THE DATE! Wednesday, February 23 from 12-1:30 p.m.the Upper Ottawa Valley Chamber of Commerce (UOVCC) Annual General Meeting!
This free, virtual event will introduce the new UOVCC executive director, Kelly Hollihan, as well as present the board's activities, restructuring plan, development of a strategic plan, membership engagement, and more.
We will also review our financial statements and some of our governing bylaws, and have an open Q&A session with the board and executive director.
Attendees are encouraged to purchase lunch from a local restaurant to enjoy while participating in the meeting. Send in a picture of your lunch receipt and you could win a prize! Get a bonus entry if the restaurant you support is a Chamber member.
Support this local business resource and together we can grow business in the Upper Ottawa Valley.