UOV Chamber of Commerce AGM
February 16th, 2023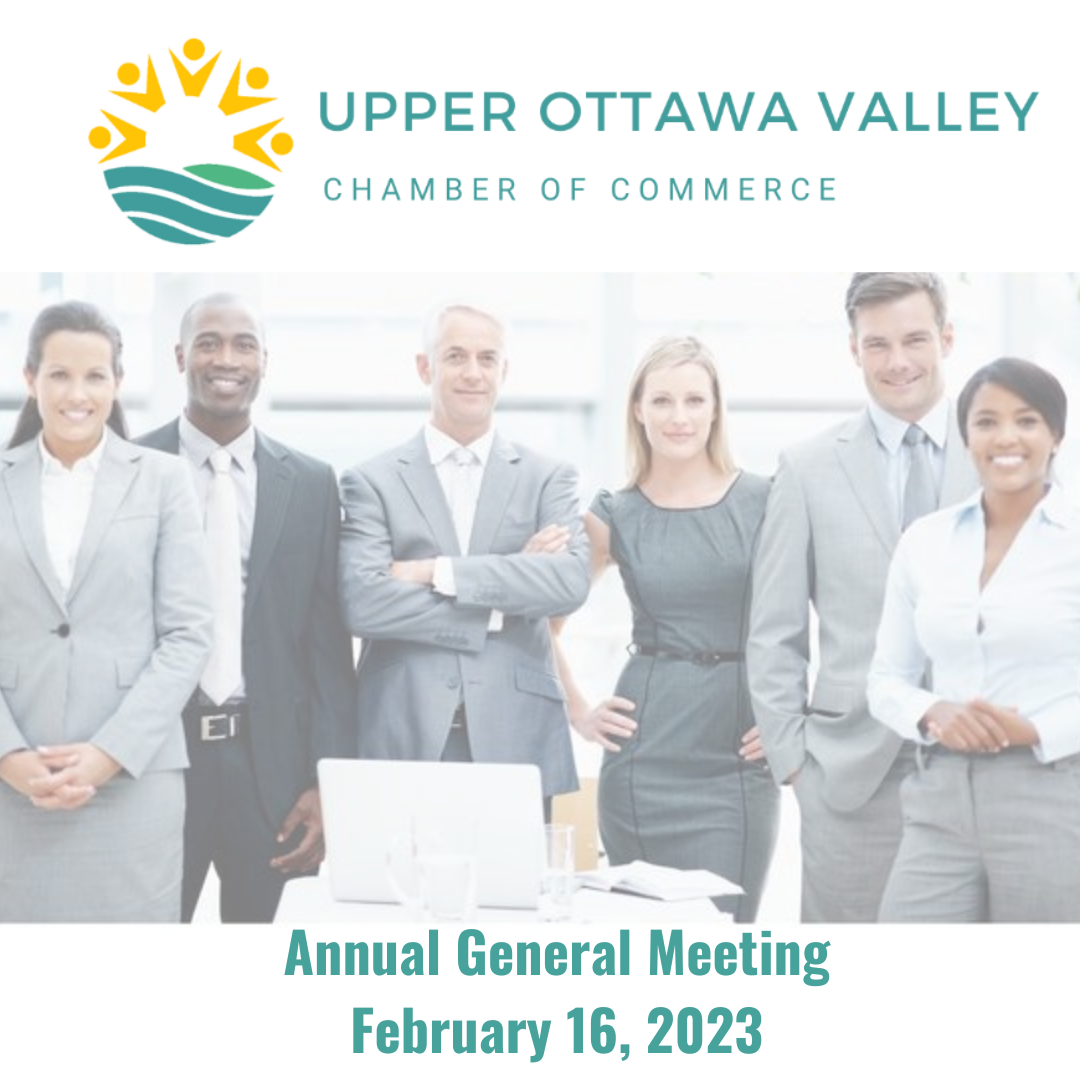 The Upper Ottaway Valley Chamber of Commerce will be hosting its Annual General Meeting in person! Join them for a fantastic lunch at the Clarion Hotel Pembroke, on February 16th at 11:30 am. Members of the chamber will elect our new Board of Directors, review the financial statements and 2022 activities, then learn about our plans for 2023.
When: February 16th at 11:30 - 1:30 pm
Where: Clarion Hotel Pembroke 900 Pembroke Street East
Cost: $25+ HST (Includes lunch)
Registration Required: Register for the UOVCC AGM
This is a great networking and engagement opportunity!