Succession Planning with RCCFDC
Upcoming: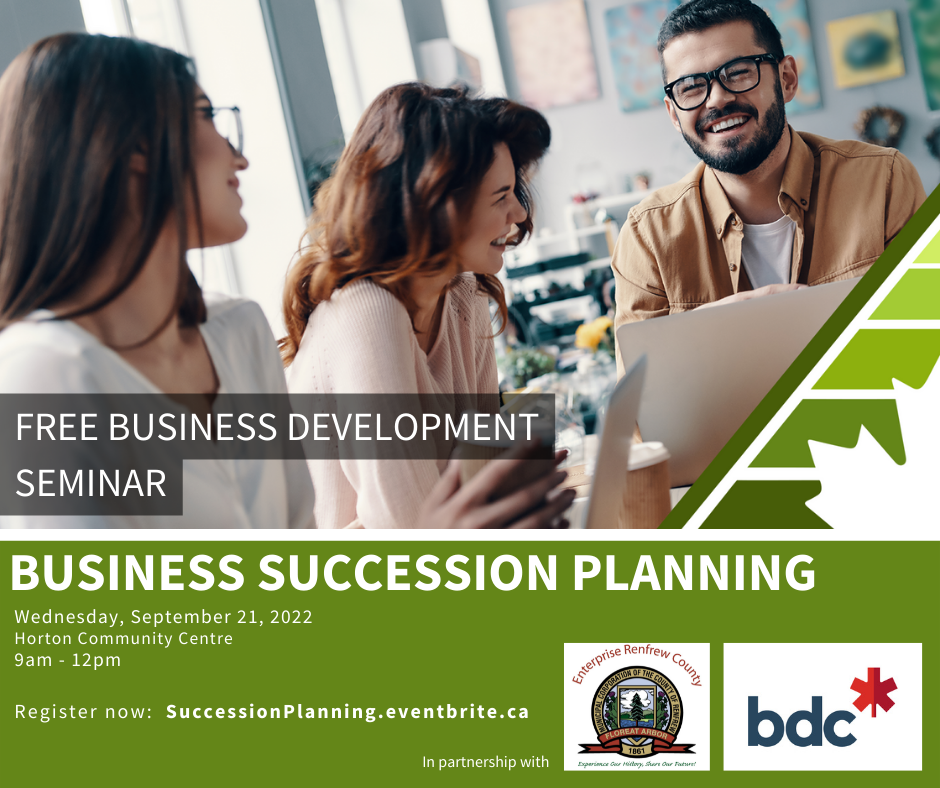 Are you a local business owner? Thinking about selling, transferring, or closing your business? Perhaps you're looking to purchase a business or you are at the beginning of your new venture! This FREE BUSINESS DEVELOPMENT SEMINAR is for you.

Join RCCFDC on Wednesday September 21st from 9am -12pm at the Horton Community Centre (1005 Castleford Rd, Horton, ON K7V 3Z8)

This informative session will help you feel more confident in creating the perfect Succession Plan for your needs.
What is succession planning? It is a strategic succession plan used to ensure the smooth transfer of your business while maintaining all existing relationships - whether that's with your employees, business partners or customers.
Succession planning will:

- Protect your legacy
- Maintain a service for your customers and community.

Additionally, there will be a chance to meet potential business sellers/buyers as well as an opportunity to speak with professional services that may be able to assist in achieving your succession goals

Register today! https://SuccessionPlanning.eventbrite.ca

Refreshments will be provided. This workshop is being held in partnership with BDC and Enterprise Renfrew County