Sounds of Business at Looking Glass Toys & Games
March 21st, 2020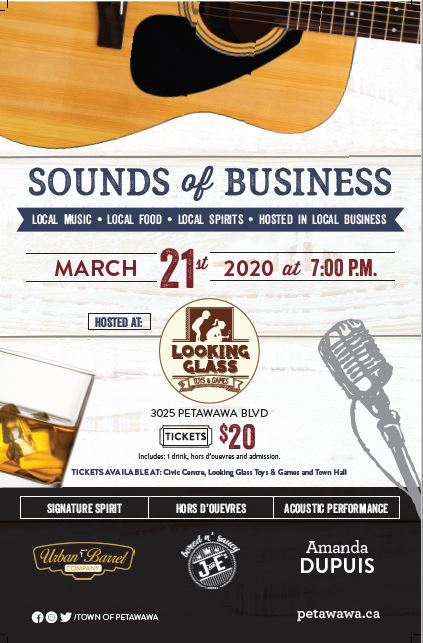 A brand new event series has been created which invites the public to experience a local business in a whole new way. This event concept supports multiple local businesses and creates an adult event incorporating food, beverage and music sampling.

The 2nd location in our Sounds of Business event series will take place at Looking Glass Toys & Games on March 21st, 2020 between 7 pm and 9 pm. Tickets will be $20.00 per person and will include admission, a signature drink and appetizers served from a local vendor.


Tickets will be available for this event at Looking Glass Toys & Games, Community Services Department at the Civic Centre (16 Civic Centre) and the Municipal Hall office (1111 Victoria Street).

Tickets are limited so purchase early to avoid disappointment.