Renfrew County Business Events - Bridges to Better Business
Upcoming: October 16 2023
Next: October 18 2023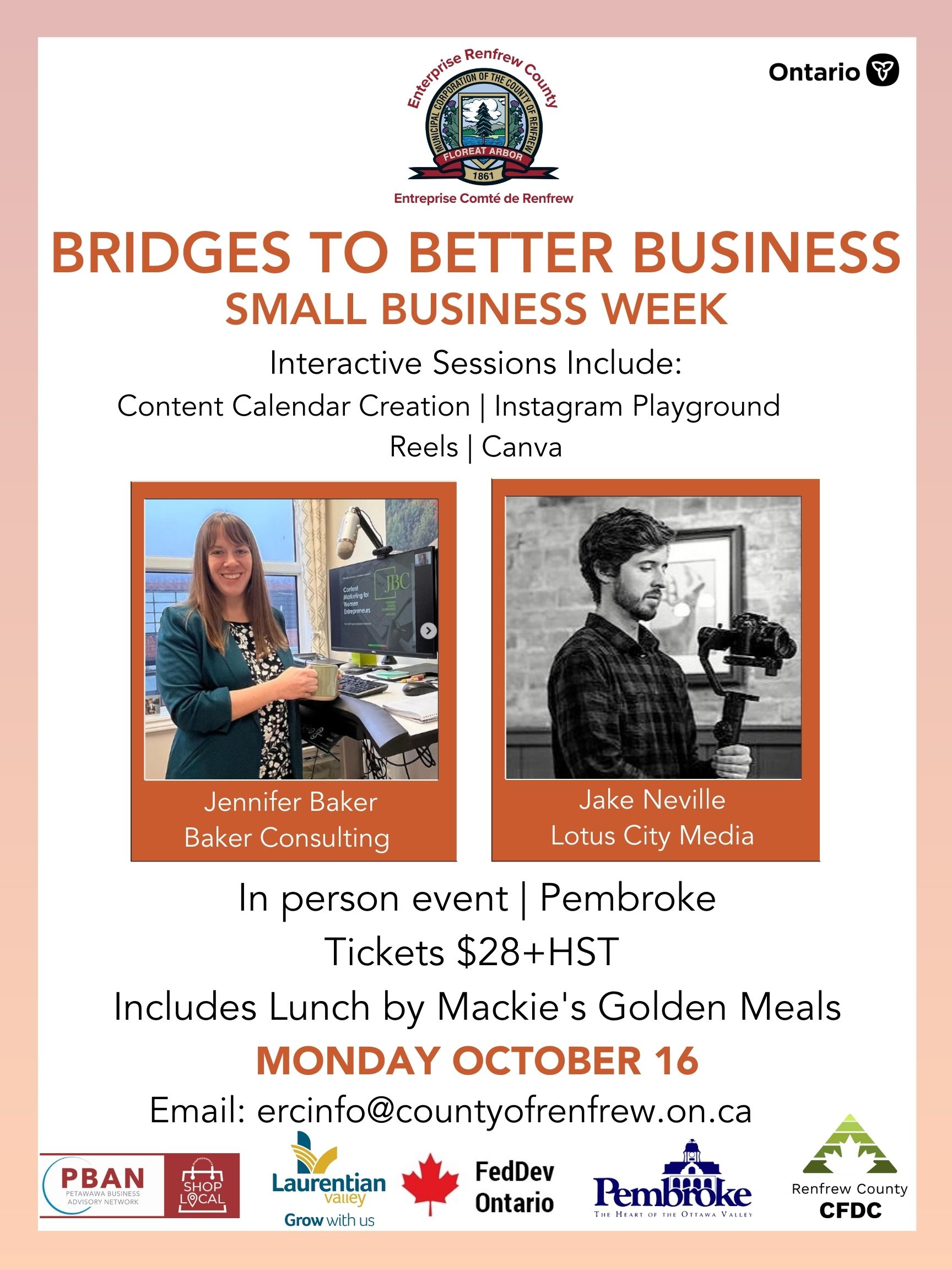 Bridges to Better Business is a series of live and virtual workshops brought to you by Enterprise Renfrew County in partnership with local municipalities.
Join us as follows:
When: Monday, October 16th
Interactive In-person Session: Content Calendar Creation, Instagram Playground, Reels and Canva
Where: 9 International Drive Pembroke ON.
Cost: $28 includes a meal from Mackie's Golden Meals.
Registration required: Register for Monday, October 16 sessions

Virtual Sessions: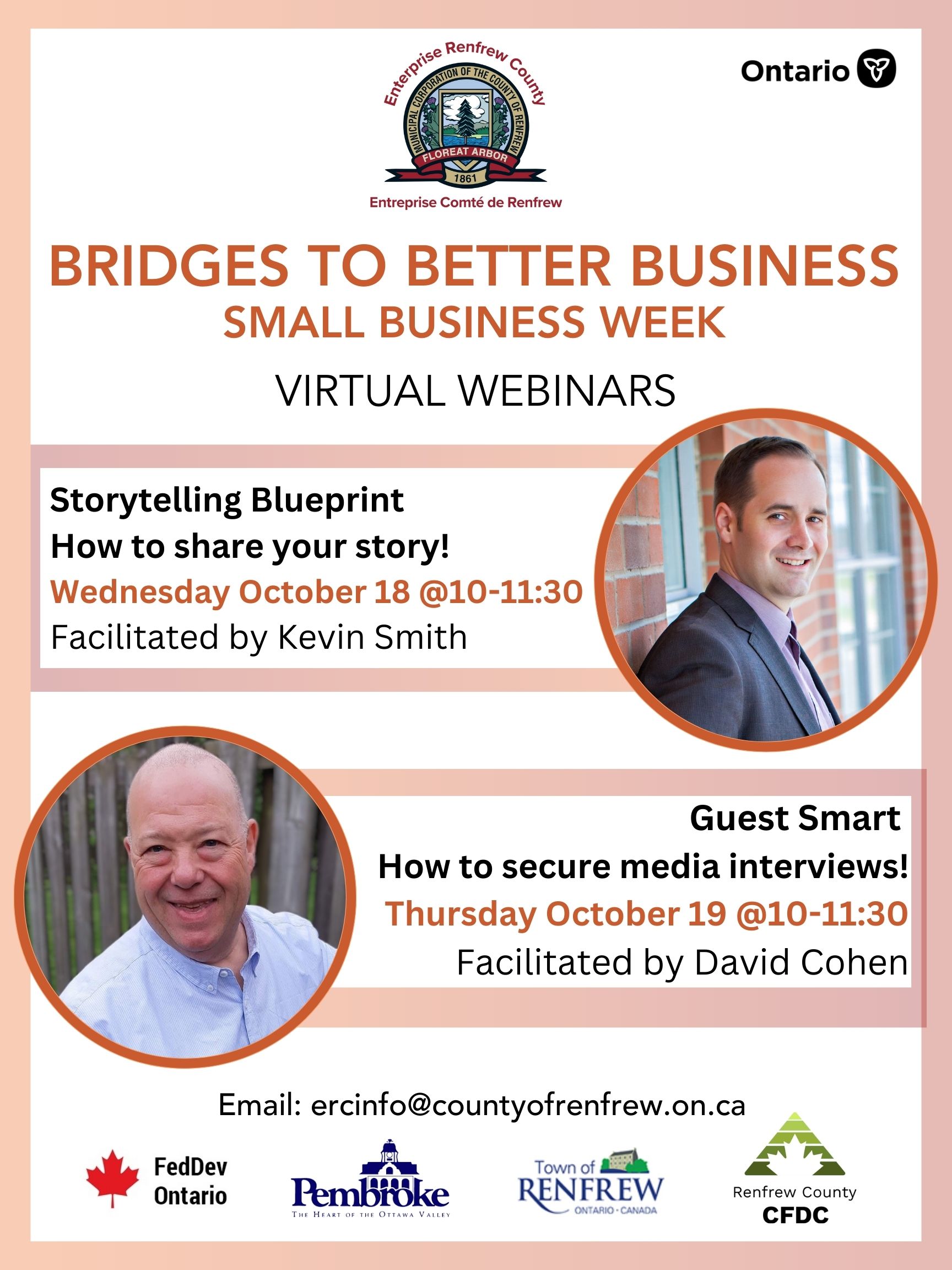 Wednesday, October 18th
10 - 11:30 am Storytelling BluePrint - How to Share your story!

Thursday, October 19th
10 -11:30 am Guest Smart - How to secure media interviews!